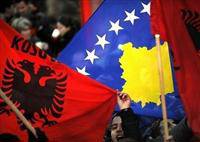 On March 24, 10 years will have passed since the "war over Kosovo" started. What were – and are – its ramifications?
Espen Barth Eide, state secretary in the Defense Ministry, will speak, along with Colonel Inge Kampenes and PRIO researcher Henrik Syse. All are welcome. Political, military, and ethical aspects will be discussed in a meeting co-arranged by the Ethics, Norms, and Identities program at PRIO and the Military Academy (Krigsskolen) at Linderud.
The meeting will be held in Norwegian.
Thisis an open meeting, and registration is not necessary.