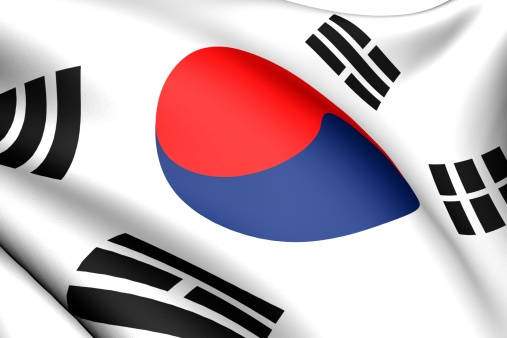 PRIO invites you to a seminar on Soth-Korean politics with professor Kim Dong-Choon.
Rightwing anti-communism was a global phenomenon in the US-dominated Cold War period. South Korea, as a divided nation and a front-line state in the Cold War era, was characterized by a permanent rightist rule. The global Cold War and three years' hot war (1950-1953) meant a continuation of colonialism for South Korea. The US occupation and containment policy in East Asia revitalized the former Japanese collaborators, who took the new clothes of anticommunism. Synchronized with the exoneration of Japanese War criminals, US military government recruited the former pro-Japanese collaborators in South Korea. The three years' civil war (1950-1953) contributed to consolidating the rightists' grip on power in South Korea which largely explains the subsequent developments so far in South Korean politics and South/North relations. The growth of neo-rightist politics in Japan and South Korea today is originating from the post-colonial politics in Northeast Asia. Though Korea's democratization movement has been known to the world public by its dauntlessness and reluctance to compromise, it utterly failed to dismantle the basic framework of an anticommunist system. Especially, in today's conservative Park Geun-hye government, the National Intelligence Service (former Korean Central Intelligence Agency), which was notorious for its torture-based "investigations" and illegal intervening in domestic politics, re-conquered the political terrain.
The long-lasting anticommunism in South Korean politics is conditioned by South Korea's position as a divided state. In this sense, the North Korean totalitarian system and its supposed 'enemy' in South Korea co-exist inside a frame of mutual inter-dependence. We can also understand the Japanese turn to the right since 1980 in the context of North-East Asian geopolitics dominated by the United States since 1945.
Kim Dong-Choon
Kim Dong-Choon is a professor of sociology, SungKongHoe University, Seoul. He has served the Korean government as a standing commissioner of the Truth and Reconciliation Commission, Republic of Korea (TRCK) from December 1, 2005 to December 10, 2009. As a commissioner, he has directed the first-ever official and governmentally sanctioned investigation of the Korean War massacres. He got his PhD from Seoul National University (1993). The research areas that he has focused on, are historical sociology of Korean politics, working class formation and the Korean War. He also has acted as an organizer of progressive academic movements since the 1980s and have participated in several civil movements in South Korea (co-builder of People's Solidarity for Participatory Democracy, or PSPD, in Korea). In 2004, the Hankyoreh (Korea's most progressive newspaper) nominated him as one of '100 people who will lead Korean society'. He was awarded the 20th DanJe Prize (단재상) in 2005 for his academic achievements and social activities.
Kim Dong-Choon has written manifold academic articles and several books (in Korean) including Social Movement in 1960s of Korea (1991). A Study of Korea's Working Class (1995), Shadow of Modernity (2000), War and Society (2000), Engine of America-Market and War (2004). This is a War over Memory (2013), and War-Politics (2013).