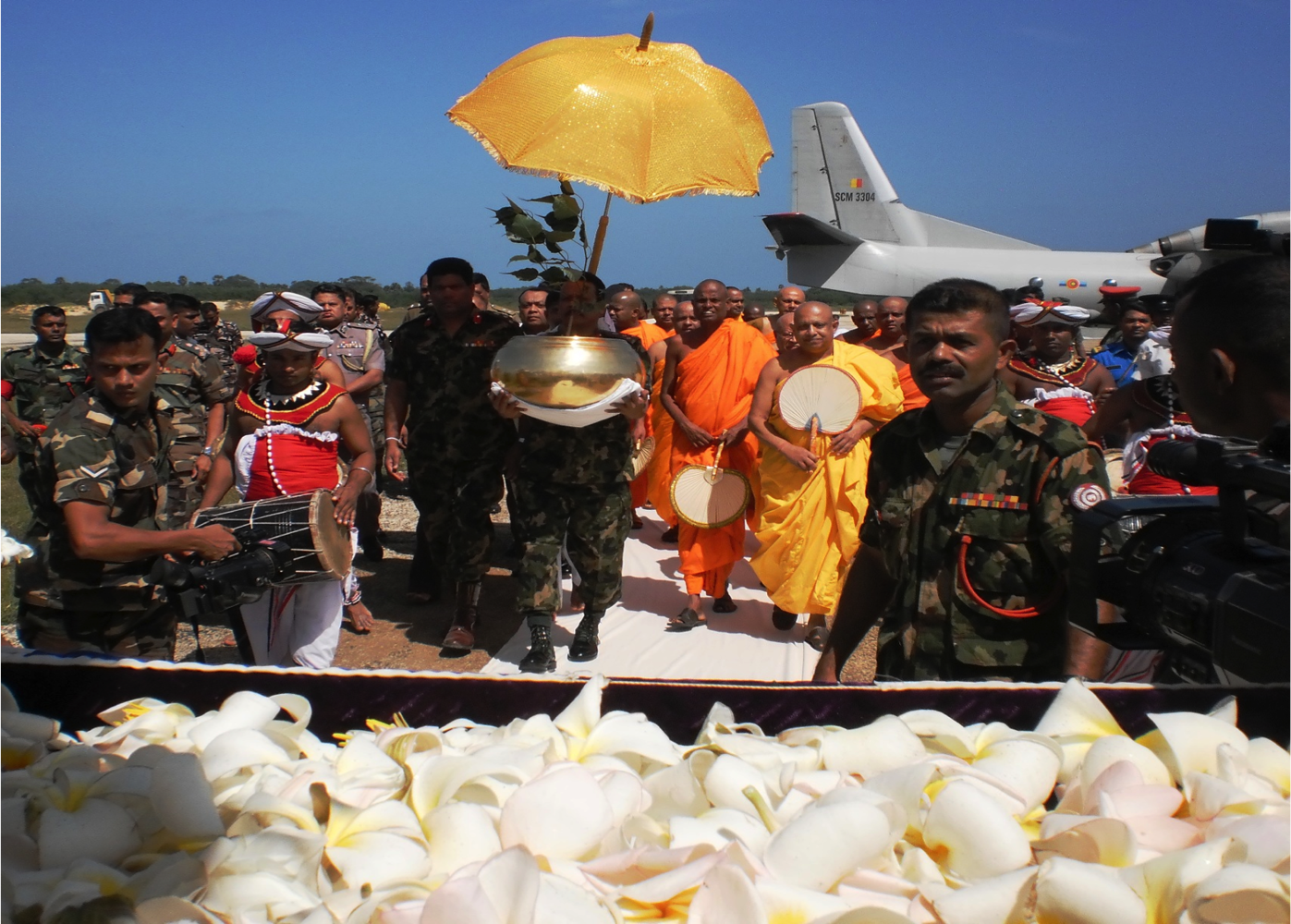 "Violent" and "extremist" Buddhism in South and Southeast Asia have received global media attention over the last months. The perception of Buddhism as a peaceful religion is being challenged.
In this seminar we address the following questions:
What is the relationship between Buddhism and violence?
What does Buddhism say about the justified use of state force?
Moreover, in this seminar we will analyze specific cases that exemplify the ways in which Buddhist teachings and practices have made a difference in relation to war and violent conflict in South and Southeast Asia.
In what ways have Buddhist monks supported the military regime in Myanmar?
What role does Buddhism play in the military conflict in Southern Thailand?
Why did the majority of Buddhist monks in Sri Lanka support a military solution to Sri Lankan civil war?
Our seminar on Tuesday 16 June takes a closer look at these questions, moving beyond sensational headlines of "Buddhist violence".
Key note: Dr. Michael Jerrysonis Associate Professor at Youngstown State University. He is Senior Editor of Religion, Oxford Handbooks Online and Co-Editor of the Journal of Religion and Violence. He is also the author of Buddhist Fury, Oxford University Press (2011).
In his talk, Jerryson will focus on the Buddhist dimension of the conflict in southern Thailand. Since January 2004, random attacks on Buddhist monks and locals have provoked a growing distrust and fear throughout the Buddhist and Muslim communities of southern Thailand. Monasteries have been converted into military barracks, soldiers into military monks, and Buddhist militias formed to enact their sense of justice. Jerryson examines the ways Buddhists and Buddhism affect the violence.
Dr. Iselin Frydenlund is Senior Researcher at PRIO and Research Fellow at the Norwegian Centre for Human Rights, Faculty of Law, University of Oslo. She has published extensively on Buddhism, politics and violence, with special reference to Sri Lanka.
In her talk, Frydenlund will focus on the ways in which religion mattered to the outbreak, duration and the end of a civil war. Using the Sri Lankan civil war as case, Frydenlund will examine the ways in which Buddhist notions of state, politics and violence influenced peace attempts as well as contributed to the State´s final military victory over the Tamil Tigers of Tamil Eelam.
Programme:
13:00-13:10: Welcome by Henrik Syse, Senior Researcher, PRIO.
13:10-13:25: "Why Buddhism mattered: Buddhist monks and their role during the Sri Lankan civil war", Iselin Frydenlund, Senior Researcher, PRIO and Norwegian Centre for Human Rights, University of Oslo.
13:25-13:50: "Buddhist Dimensions to the Conflict in southern Thailand", Michael Jerryson, Associate Professor, Youngstown State University, USA.
13:50-14:00: Comments by Prof. Torkel Brekke & Prof.Vladimir Tikhonov, University of Oslo.
14:00-15:00: Discussion
Moderator: Henrik Syse, Senior Researcher, PRIO.
Coffee/tea will be served
This is the second out of a series of three public seminars called where leading experts will analyze various aspects of the relationship between Buddhism and conflict, focusing on Myanmar, Thailand and Sri Lanka. The seminar series is organized by PRIO in collaboration with Norwegian Peacebuilding Resource Centre, NOREF.
Please contact Iselin Frydenlund (project leader) at isefry@prio.no for further information.
The third and final seminar in this series is: