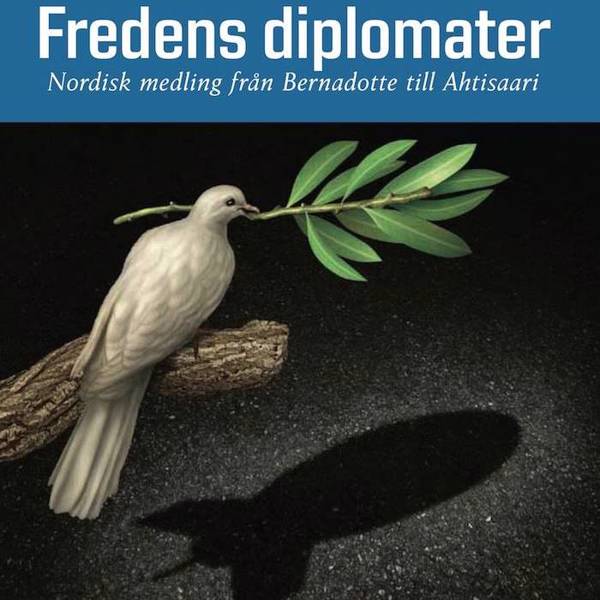 Boken Fredens diplomater er den første samlede gjennomgangen av nordisk fredsmekling siden andre verdenskrig.
Forfatterne Peter Wallensteen og Isak Svensson fra Uppsala universitet har trukket lærdom fra Sveriges, Norges og Finlands bidrag til fredsmekling, og beskriver hvordan meklingsprosessene foregår og hvilke resultater de gir. Totalt dreier det seg om mer enn 40 konflikter med mer enn 50 meklere. Det finns neppe noen annen region i verden som kan vise til et liknende engasjement som tredjepart i konflikter langt fra sitt eget territorium.
PRIO får 5. april besøk av en av forfatterne, Peter Wallensteen, som i dette seminaret vil samtale med to erfarne norske fredsmeklere: Hilde Frafjord Johnson og Espen Barth Eide.
Kristian Berg Harpviken vil lede samtalen.
Peter Wallensteen
Peter Wallensteen er professor i fredsforskning siden 1985. Han har ledet Uppsala universitets institution för freds- och konfliktforskning i 27 år og er grunnlegger av Uppsala konfliktdataprogram (UCDP), som er en unik ressurs for informasjon om konflikter i verden.
Wallensteen har publisert Understanding Conflict Resolution (Sage, nå fjerde utgave, og oversatt til arabisk, kinesisk og koreansk), Quality Peace: Peacebuilding, Victory and World Order (Oxford University Press 2015), og et stort antall artikler bl.a. i Journal of Peace Research. Hans engasjement for fredsforskning startet med et opphold som gjesteforsker på PRIO våren 1967, dvs. for nøyaktig 50 år siden. Den gangen handlet det om økonomiske sanksjoner, og Wallensteen er fortsatt opptatt av disse spørsmålene.