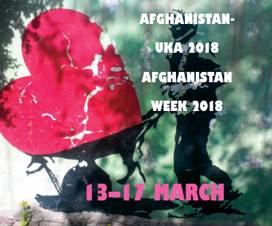 At the centre of the debate about what constitutes the most promising path to Afghan stability is the question of whether it is possible to build an accountable government based on the leaders that were at the forefront during decades of armed conflict. The post-2001 war effort rested on the accommodation of former resistance leaders, who reaped generous rewards for themselves and their networks.
In early 2018, the issue is again on top of the agenda, with President Ashraf Ghani seeking to reform governance and break old networks of loyalty, gradually bringing in a new generation of educated Afghans, while challenging traditional powerholders. Here is the key to the conflict between President Ghani and one of the country's most powerful governors, Mohammad Atta Noor.
In the early years after 2001, there were a range of initiatives to document former war crimes with a view to bring to justice perpetrators from all sides of the conflict, or at the very minimum, to inform decisions about who were suited for public office. In 2005, the Afghanistan Independent Human Rights Commission launched a comprehensive 'Conflict Mapping' project, the results of which have never been released.
Then, there are also many who argue that those who came out of the 2001 battle against the Taliban as victors – who had built their positions of influence in times of war – ought to play a key role in the new set up. Not only do they de facto have power, they also command loyalty, they have status, and they have learnt how to govern. While accommodation seem to have gained the upper hand in Afghan state-building post 2001, it is uncomfortable to many, and there may be different forms of accommodation that could have yielded a better outcome.
This is the starting point for a debate on the fundamental strategic choices that have been made since 2001, of the effects of those choices (intended or not), and of what options realistically remain with regards to both accommodation and justice for Afghanistan in early 2018.
Programme
What happened to justice after 2001? Patricia Gossman
The case for warlord accommodation in Afghan governance. Dipali Mukhopadhyay
Moderator: Kai Eide, former UN Special Representative for Afghanistan
Patricia Gossma n is senior researcher on Afghanistan for Human Rights Watch (HRW). Prior to joining HRW, she was Director of the Afghanistan Program at the International Center for Transitional Justice on Afghanistan, and she was the founder and director of the Afghanistan Justice Project, an OSI-funded project to document war crimes committed during the Afghan conflict, 1978-2001. Gossman was Senior Researcher for South Asia at Human Rights Watch in the 1990s, covering not only Afghanistan, but also India, Pakistan and Nepal. She received her doctorate in South Asian Studies from the University of Chicago and is widely published on human rights issues in the region.

Dipali Mukhopadhyay is an Assistant Professor at the School of International and Public Affairs at Columbia University, where she is also a faculty affiliate of the Saltzman Institute of War and Peace Studies. She recently published the book Warlords, Strongman Governors and State Building in Afghanistan (Cambridge, 2014). Her current work on Afghanistan builds on her first book with a study of palace politics during the Karzai presidency. She also has two projects underway on the Syrian civil war related to Western engagement with the opposition and rebel governance. She is a term member at the Council on Foreign Relations. Mukhopadhyay holds adoctorate from Tufts University's Fletcher School.

Kai Eide is a Norwegian diplomat (retired), writer and analyst. He served as the United Nations Special Representative to Afghanistan from March 2008 to March 2010. Eide was previously the Special Envoy of the United Nations Secretary-General in Kosovo (2005) and as Special Representative of the Secretary-General in Bosnia & Herzegovina in 1997–1998. He has been a member of the Norwegian Foreign Service since 1975, and held a variety of post, including as ambassador to NATO, and to OSCE. He has published the book Power Struggle Over Afghanistan: An Inside Look at What Went Wrong--and What We Can Do to Repair the Damage (Skyhorse, 2012).
Relevant Blog Post
This seminar is part of the Afghanistan Week 2018, a series of events related to Afghanistan, which is a collaboration between the Norwegian Afghanistan Committee (NAC), the Chr. Michelsen Institute (CMI) and the Peace Research Institute Oslo (PRIO).