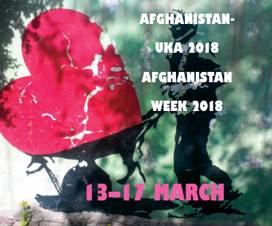 In this seminar, we will take stock of the current situation in Afghanistan, with a view to understand where the country may be heading.
After the seminar, all are welcome to informal mingling and a snack.
Is this the endgame for the post-2001 state-building project, or are we seeing the inevitable pains of a transition towards something better?
At the outset of 2018, President Ashraf Ghani's government is more divided than ever. Yet, on other accounts the president is pressing on with his reform agenda, replacing a number of people in central positions, pursuing a shift from a network-based to a merit-based bureaucracy. The promise of a more transparent and effective state was at the core of Ghani's presidential campaign in 2014, and won him much popular support then, but to many Afghans, it's too little, too late.
Elections are also on the horizon, and certain to add to the political tension. The experience from the 2014 presidential elections is worrying. Large-scale fraud, intransparent decision-making, and the lack of census data are real threats. We see tensions over appointments to the Independent Electoral Commission, and over the issuance of electronic identity cards.Can elections be pulled of, and if so, will they be more transparent and more legitimate in the eyes of Afghans?
Militarily, things are heating up, as the US, and its allies, have decided to deploy more ground and air resources, to fight alongside government forces against the Taliban and IS in Afghanistan. Many observers see the current military strategy is simply a scaled-down version of what has been tried before, with military power is employed in lack of a larger political strategy. Meanwhile, a wave of attacks raises new questions, both about the respective military strategies of the Taliban and the IS, and about whether what we see is an escalating rivalry between the two.
For the Afghan population at large, intensifying warfare feeds into an escalating humanitarian crisis, and comes at a high cost.
Both regionally and at the global level, the alignment of actors, their respective interests and alliance patterns change quickly. Among the global actors, the United States remain dominant, but President Trumps ambiguity has raised questions over the longevity of US commitment. Both Russia and China are beefing up their engagement. Tensions between Afghanistan and Pakistan are intensifying, while Afghan-Indian relations – to the dismay of the Pakistanis – continues to grow. Iran, embroiled in multiple regional conflicts, all of which carry elements of its long-standing rivalry with Saudi Arabia, stays engaged. Overall, this volatility of the international game surrounding Afghanistan will inevitably have serious impacts on the conflict in the country.
With this starting point, we have invited two of Afghanistan's best informed commentators – Orzala Nemat and Borhan Osman – to share their perspectives on the situation. Their presentations will be followed by a panel discussion, including Barnett Rubin and Patricia Gossmann.
Programme
The event will be moderated by Kristian Berg Harpviken, Research Professor at PRIO
Relevant blog posts:
This seminar is part of the Afghanistan Week 2018, a series of events related to Afghanistan, which is a collaboration between the Norwegian Afghanistan Committee (NAC), the Chr. Michelsen Institute (CMI) and the Peace Research Institute Oslo (PRIO)