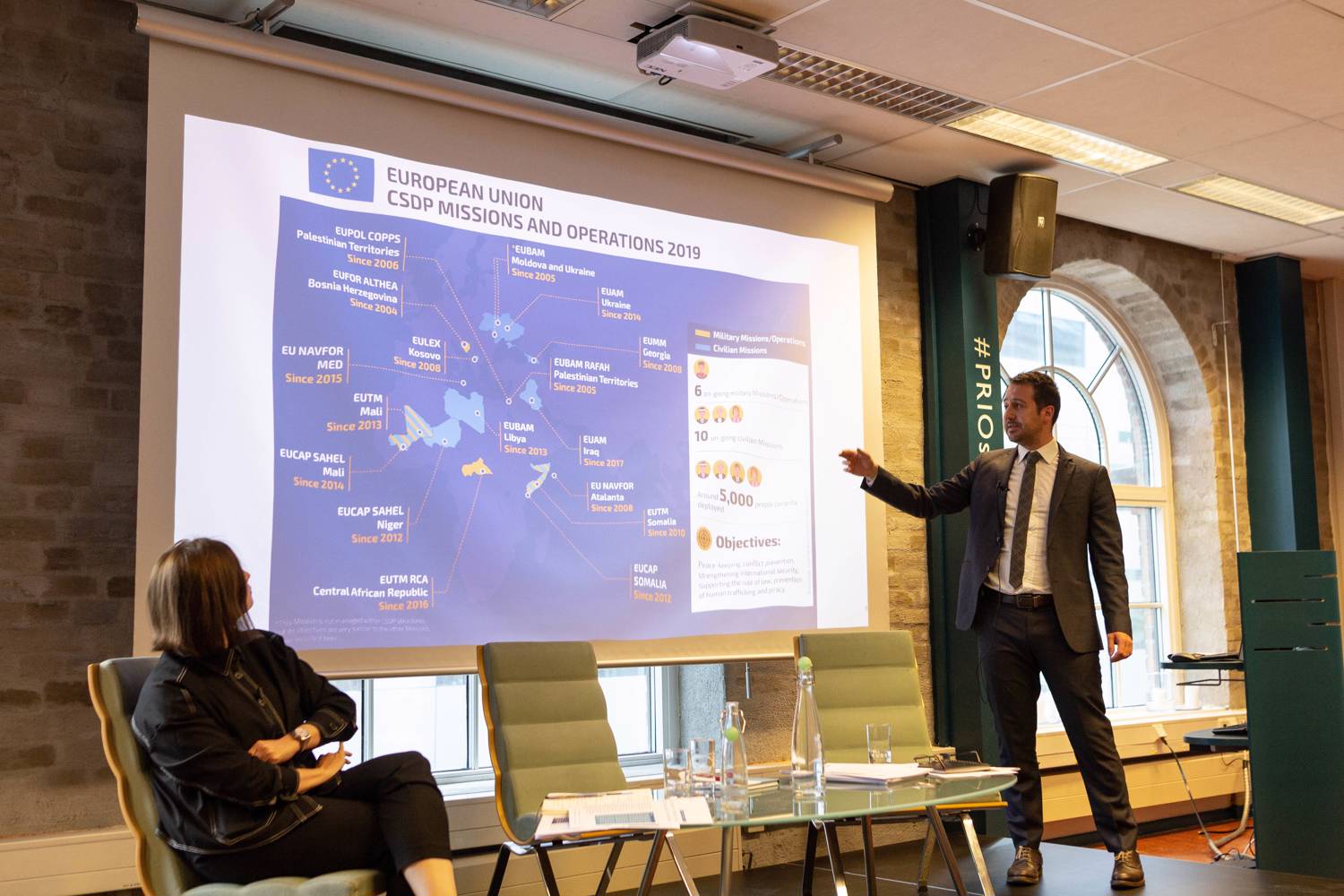 ​Over the last two years, the European Union (EU) has considerably expanded its commitment on defence matters. In May 2017, the EU launched a Preparatory Action on Defence Research, aiming at, for the first time, funding defence-related research and technology development directly from EU funds, and not simply through Member States' joint initiatives. This scheme was framed as a concrete step aimed at assessing and demonstrating the added-value of EU-supported defence research, and it is a preparatory stage towards the establishment of a very substantial European Defence Fund (EDF).

In December 2017, the EU activated the Permanent Structured Cooperation (PESCO), a Treaty-based framework and process to deepen defence cooperation amongst EU Member States who are capable and willing to do so, aiming at jointly developing defence capabilities and making them available for EU military operations while maximising the effectiveness of defence spending. And finally, in the spring of 2019, the EU presented the principled agreement on the EDF, through which it will fund defence industries and research with 13 billion EUR between 2021 and 2027, making the EU the fourth largest defence spender in Europe, following the UK, France and Germany.
While these developments take place in a geopolitical environment marked by the Trump Administration's hostility towards NATO, Russia's increasing assertiveness in Europe's Eastern flank, and all the uncertainties surrounding Brexit, they raise questions of transparency and political legitimacy. At the same time, these issues are equally relevant to Norway. Its engagement with EU's defence has been a constant for the last 15 years and will likely expand through participation in the new frameworks such as PESCO and the EDF.
Following the recent approval by the European Parliament of the European Defence Fund, PRIO invites international experts on EU security and defence politics to discuss these recent developments with a look into the future. This event will also host the launch of the new PRIO Policy Brief The European Defence Fund: Key Issues and Controversies.
Schedule: 
11:45 – 12:00: Reception and light lunch
 
12:00 – 12:10: Welcome address – Bruno Oliveira Martins, PRIO
 
12:10 – 12:40: Keynote address: "Acquiring Advanced Military Technologies: Limits to the Quest for European Strategic Autonomy?" – Jocelyn Mawdsley, Newcastle University
 
12:40 – 13:00: "The EU's Distinctive Governance of Artificial Intelligence and Robotics" – Raluca Csernatoni, Institute of European Studies, VU Brussels
 
13:00 – 13:20: "The place of the new European Defence Fund in the EU defence landscape" – Bruno Oliveira Martins, PRIO
 
13:20 – 14:00: Debate and discussion
 
14:00: End of the seminar