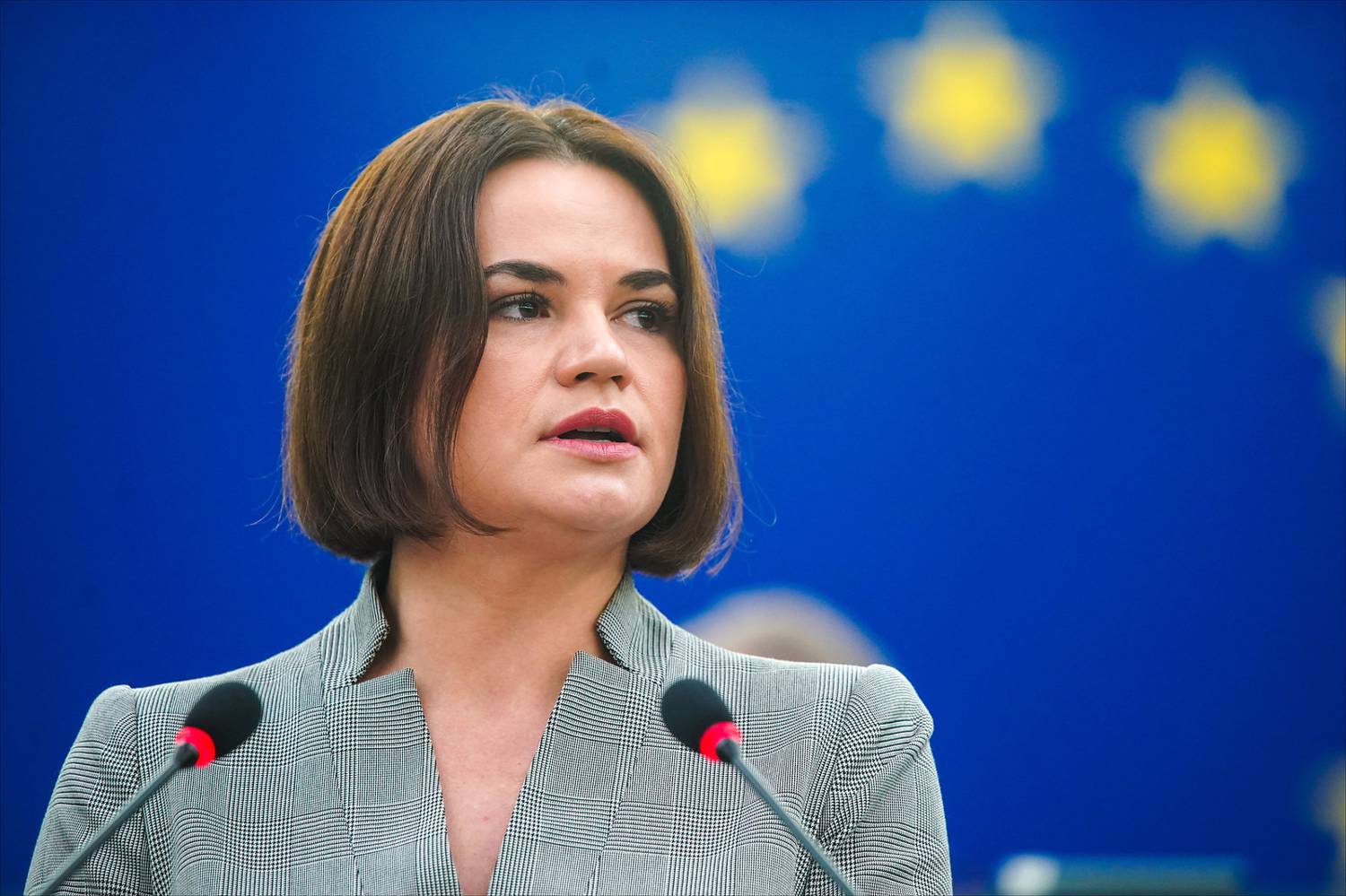 ​PRIO open lecture with leader of democratic Belarus Sviatlana Tsikhanouskaya.

The registration for this event is now closed.
Belarus president Alexander Lukashenko is depending on the support of Putin and Russia for holding on to power. By returning this support through allowing Russian troops to invade Ukraine from the territory of Belarus, Lukashenko is running a high risk of popular dissent.

Leader of democratic Belarus and human rights activist Sviatlana Tsikhanouskaya will be speaking on how the war in Ukraine is affecting the situation in Belarus, and how the pro-democracy movement in the country reacts to the war. What are the possible implications for the Lukashenko regime and for the pro-democracy forces in Belarus?

The lecture will be followed by a comment by PRIO Research Professor Pavel Baev on the impact of the developments in Belarus on the anti-war sentiments and activities in Russia.

Sviatlana Tsikhanouskaya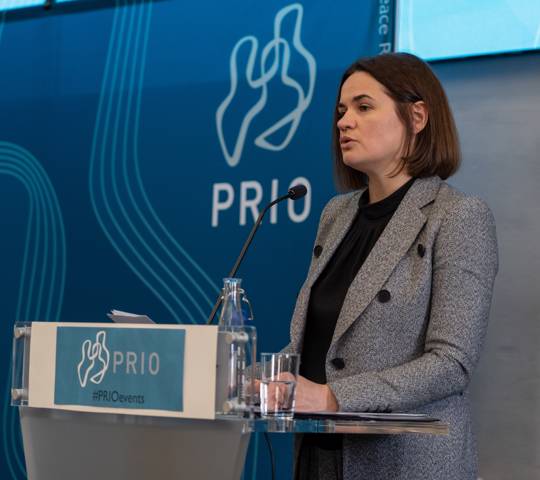 Sviatlana Tsikhanouskaya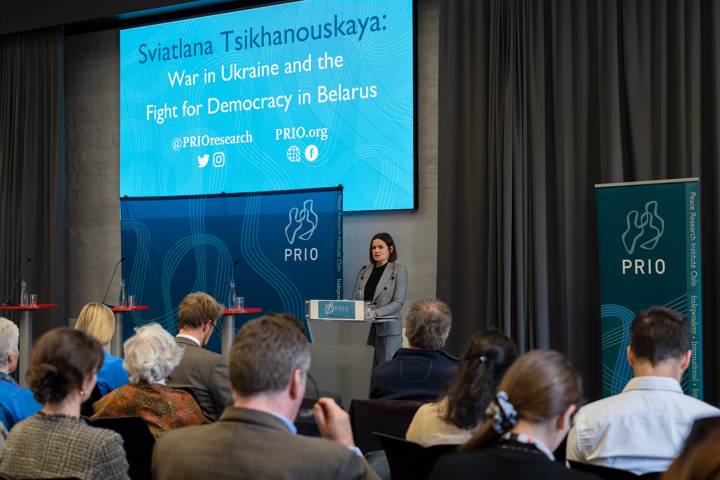 Sviatlana Tsikhanouskaya