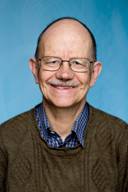 ​A video interview with Nils Petter Gleditsch, Research Professor at PRIO, has recently been published as a part of the MINDfields interview series. The MINDfields project is the brain child of Christian Davenport, who is Professor of Political Science at the University of Michigan. He has teamed up with Will Moore, Ernesto Verdeja, Ragnhild Nordås and Jaqueline Demeritt to conduct interviews with senior conflict, violence and peace scholars. The interviewees reflect on the trajectory of their research agendas during the arc of their careers, thus providing a unique perspective on conflict and peace research. In this video, Nils Petter Gleditsch is interviewed by Ragnhild Nordås, Senior Researcher at PRIO.

Watch the interview here!

In the interview, Nils Petter Gleditsch talks about his entry into the academic world, the relationship between environment and conflict, dependency theory, and his work on conflict data, among other things.