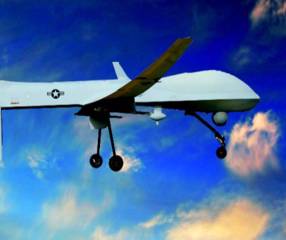 This week, UN experts have gathered in Geneva to discuss emerging technologies, namely the promises and perils of lethal autonomous weapons. Contributing to this debate, PRIO's Kristin Bergtora Sandvik, Nicholas Marsh and Maral Mirshahi discuss the challenges of a future prohibition of lethal autonomous weapons systems, in the Bulletin of the Atomic Scientists and NRK Ytring. Nicholas Marsh and Kristin Bergtora Sandvik have also contributed to the debate in their recent article published by the Belgian security and defense think-tank, Security and Defense Agenda.
Pointing to legal, ethical and financial implications, they discuss how lethal autonomous weapons are an emerging issue of concern for the international community.
Highlighting that there will be much discussion over the scope and meaning of any future ban at the UN expert meeting on lethal autonomous weapons systems, held in Geneva on May 13-16, they argue that: "The campaign is still being shaped; if it is to succeed, a group of states and governments must coalesce around a shared understanding of the problem and its solutions over the next couple of years."