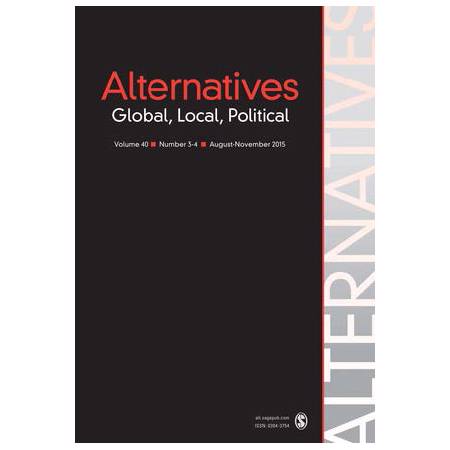 PRIO's Åshild Kolås will edit a special issue on Northeast Indian Enigmas: Exception, Extraction and Bare Life in the peer-reviewed journal Alternatives: Global, Local, Political, and the call for papers for this issue is now open with a deadline for submission on 1 February, 2017.
Northeast India has been a site of multiple political enigmas since the inception of the post-colonial Indian nation state. Warranted by the objectives of 'development' and 'democracy' in a region of myriad socio-cultural identities, Indian efforts to govern – or strengthen and extend the instrumentalities of the Indian state – have all been questioned by what is commonly and imprecisely known as 'ethno-nationalism'.
The special issue on Northeast Indian Enigmas: Exception, Extraction and Bare Life will draw on Agamben's conceptualization of 'exception' and 'bare life' as well as his notion of a 'zone of anomie', in an effort to revisit the enigmas of Northeast India and direct attention not only to the region's protracted conflict and its tragic outcomes, but as much (or more) to the agency of its inhabitants. Keeping the focus on agency, we insist that a rethinking of protracted conflict such as in Northeast India is necessary in order to better understand how conflict-affected people engage with institutions of extraction, fight injustice, create political projects, and employ their own strategies of resistance and survival. Anomalies, exceptions and enigmas are not impervious to logic.
Alternatives explores the possibilities of new forms of political practice and identity under increasingly global conditions. Specifically, the editors focus on the changing relationships between local political practices and identities and emerging forms of global economy, culture and policy.
The deadline for submission is 1 February, 2017.