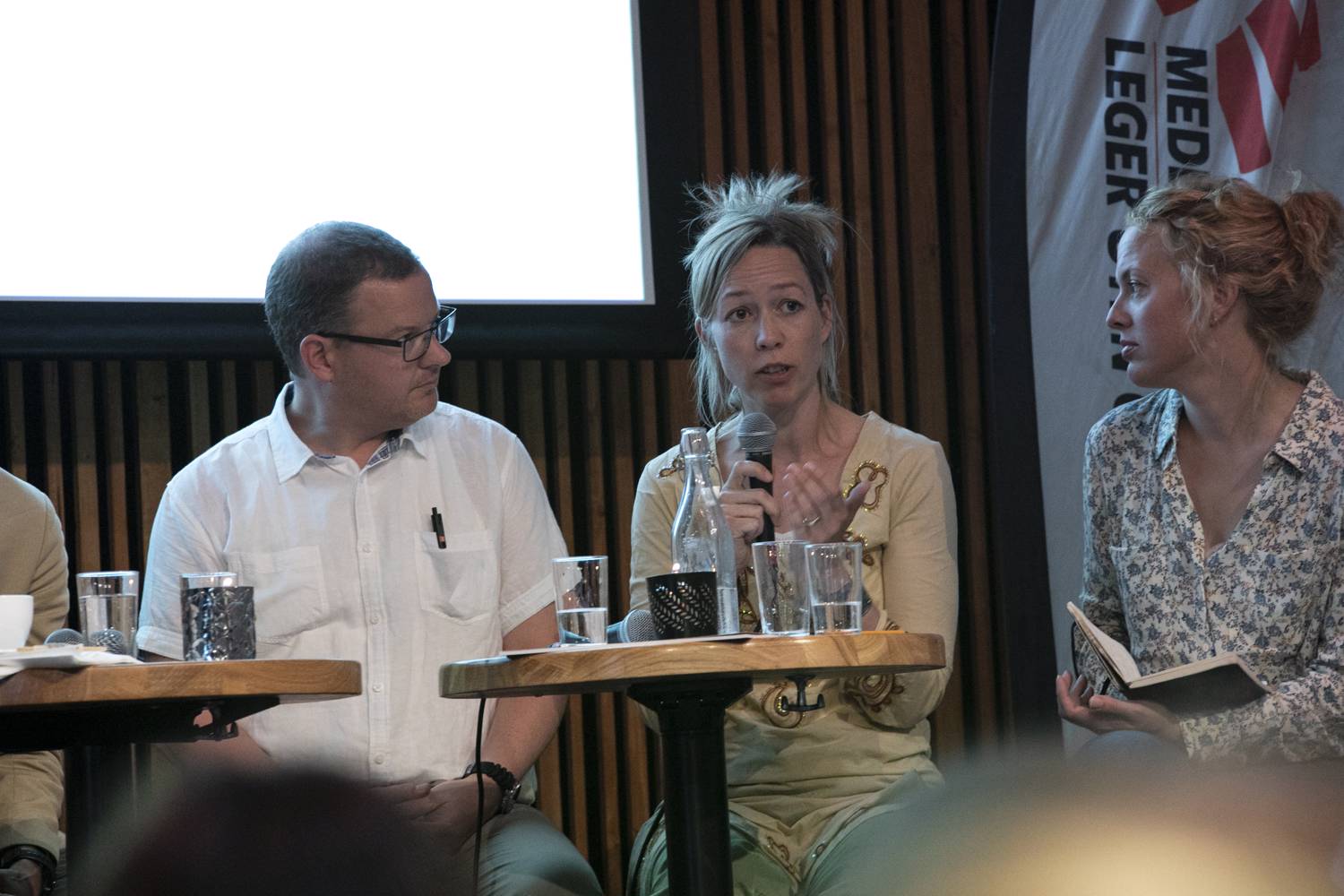 PRIO Research Professor Kristin Bergtora Sandvik participated in a panel with among others Ine Eriksen Søreide, the Norwegian Minister of Foreign Affairs.
Sandvik was present at the launch of the report Når nøden er størst at Kulturhuset. The report is a study of how humanitarian efforts too often fail in crises – and how to improve them.
Sandvik, who is also a Professor of Law at the University of Oslo, commented as an authority on humanitarian issues. She was formerly the Director of the Norwegian Centre for Humanitarian Studies.
Other participants were Tørris Jæger, Norwegian Red Cross, Mads Almaas of the Norwegian Refugee Council, and Karine Nordstrand from Leger uten grenser (Doctors withouth Borders Norway).
The report is available from Leger uten grenser [link to Norwegian page].