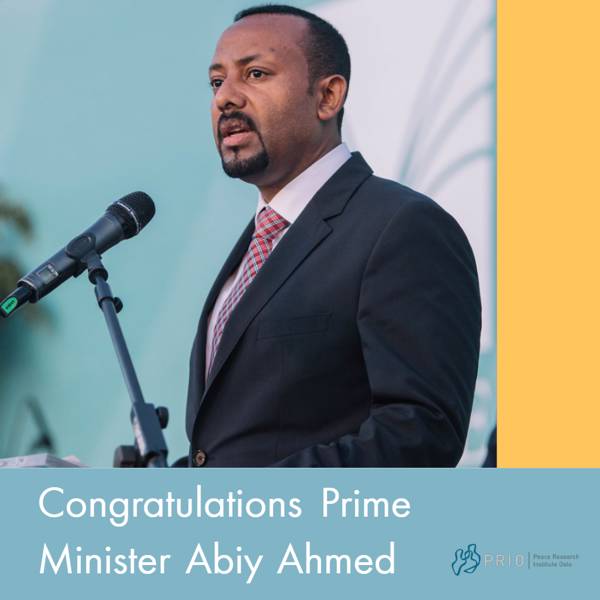 The Norwegian Nobel Committee has awarded the 2019 Peace Prize to Ethiopian Prime Minister Abiy Ahmed. PRIO Director Henrik Urdal congratulates Ahmed on receiving what he calls "an important prize."
"This is a bold prize for the committee to award," Urdal said. "This could be very helpful to Ahmed in the continuing peace process, both with the increased support he will receive, as well as knowing the world is watching."
Abiy Ahmed was at the top of the director's shortlist in January this year, but Ahmed landed in the fifth-place spot in Urdal's October final shortlist.
"We can see many things that still need to be addressed in Ethiopia. He has ambitions for major democratic reforms, but he needs to deliver," Urdal says. "And although he brought about the peace agreement last year, he still needs to fulfill all the requirements of the agreement, including handing over the territory of Badme which is currently controlled by Ethiopia.
"Nevertheless, this peace agreement is very important, not only for Ethiopia but for the entire region."