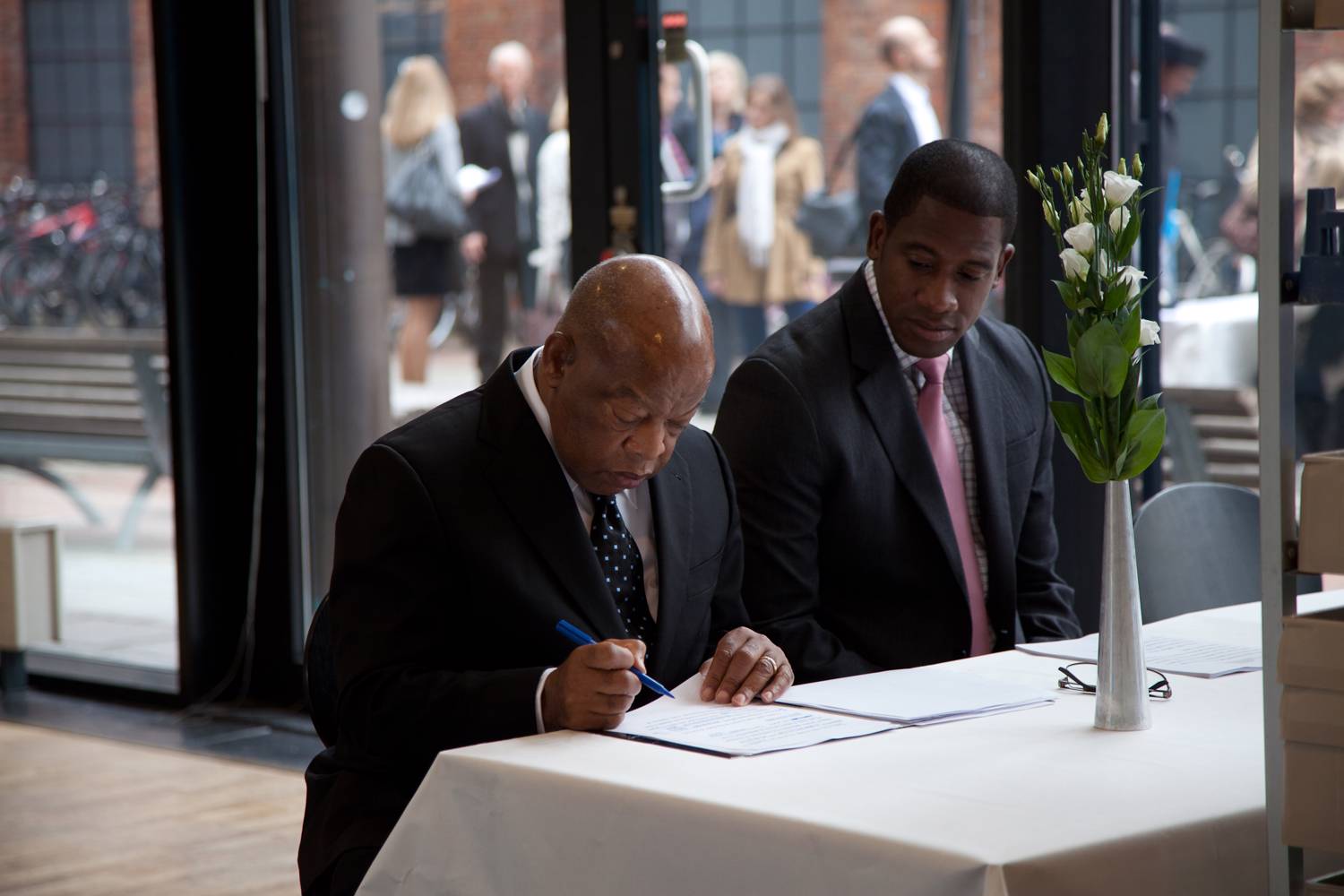 US civil rights icon, Rep. John Lewis (1940–2020) was laid to rest in Atlanta, Georgia this week.
In September 2011, he visited Oslo and gave the PRIO Annual Peace Address. His lecture was titled "The Role of Nonviolence in the Struggle for Liberation". You can read the full text here.
John Lewis' final message to the public is found here.
President Barack Obama's eulogy at the funeral can be found here.