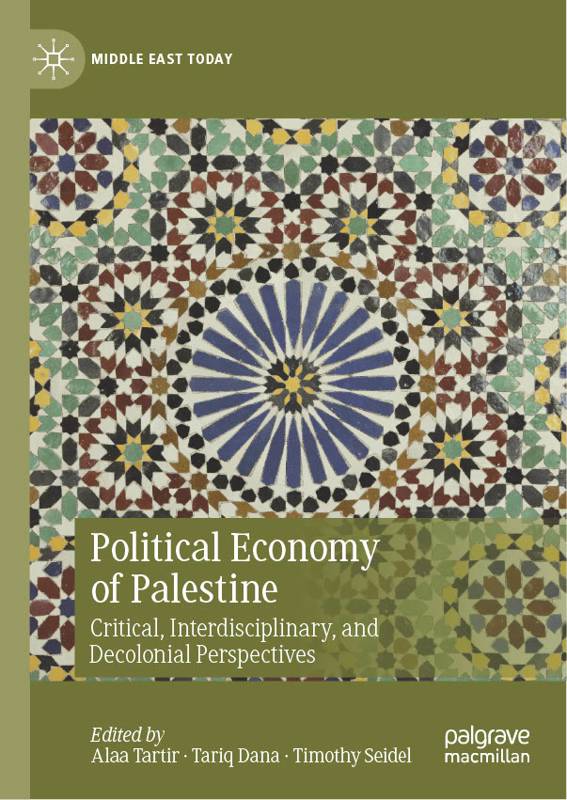 Political Economy of Palestine: Critical, Interdisciplinary, and Decolonial Perspectives, edited by PRIO Global Fellow Alaa Tartir, Tariq Dana, and Timothy Seidel, was recently published by Palgrave Macmillan. The book explores the political economy of Palestine through critical, interdisciplinary, and decolonial perspectives. By doing so, it offers a fresh view into Palestinian political economy. This volume is written as an in-depth introduction for anyone who seeks to understand Palestine today.
The book is an interdisciplinary effort and the different chapters taken together provide insights into the complex dynamics of international, Israeli, and Palestinian forces that shape Palestinians' lives, with a focus on colonial dispossession. The chapters offer a contextualization of the Palestinian political economy, analyze the political economy of integration, fragmentation, and inequality, and explore and problematize multiple sectors and themes of political economy in the absence of sovereignty.
The book is part of the series "Middle East Today", which puts forward a critical body of scholarship that reflects the current political and social realities of the Middle East, focusing on topics such as social turmoil, war and revolution, international relations, occupation, radicalism, democracy, human rights, and Islam as a political force in the context of the modern Middle East.
Find more information about the book here.