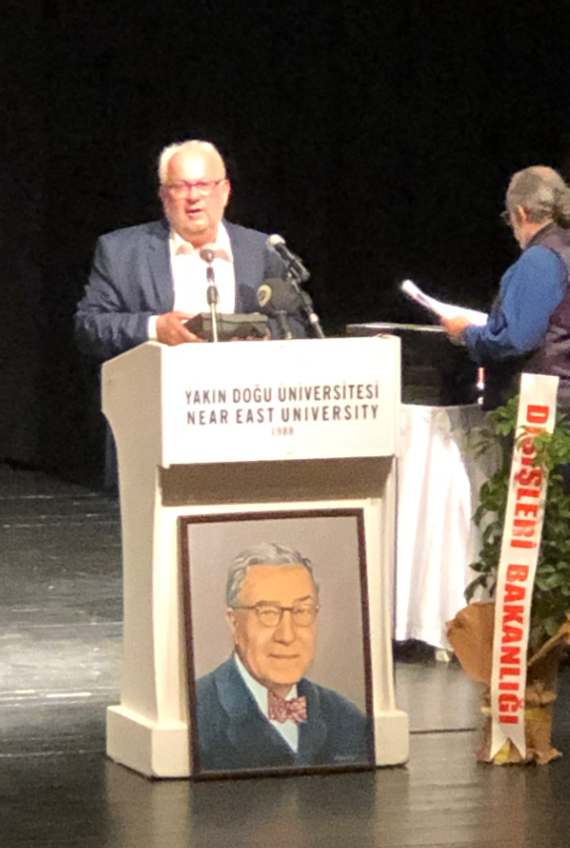 Last night, PRIO Cyprus Centre Senior Research Consultant Mete Hatay received the Necati Özkan Award by the Necati Özkan Foundation for best researcher of the last three years.
The prestigious award covers various fields, such as academia, music, theatre, and sports. Hatay received the award in a ceremony held at the Near East University, with the attendance of many Turkish Cypriot dignitaries.
Necati Özkan was one of the first leaders of the Turkish Cypriot community, and the foundation was established by his family. The prize has been awarded yearly for the past twenty years, but because of COVID it could not be awarded the past two years. As a result, this year's award covers three years rather than one. The award was given to Hatay for his combined academic, journalistic, and artistic work.