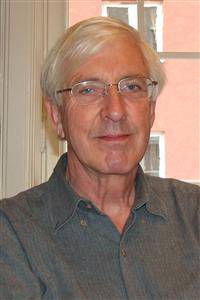 PRIO and the Colombian Vice-Presidency organised a highly successful international seminar on the role of law in peace negotiations in Bogotá 15-16 June 2007. The seminar focused on ways in which law can serve as a constraint and incentive in peace negotiations. The seminar was part of the PRIO research project on accountability-related measures and peace processes. Jon Elster played a key role in the seminar.
Law in Peace Negotiations
Bogotá, 15-16 June 2007
Seminar concept | Programme | Policy Briefs
What roles does the law have and what roles should it have in civil war settlements and peace negotiations?
The implementation of transitional justice in war settlements is conditioned to an important degree by the interplay of political forces, in particular but not exclusively by the bargaining power of the negotiating groups. While armed groups may have an interest in being immune to justice, there are also political actors with an interest in seeing justice done, notably movements of victims and domestic and international human rights activists. This conference will consider different ways in which law can constrain and limit actors in peace processes, as well as how legal incentives may be used to push peace negotiations forward. A basic premise is that the law has two central roles in peace processes, viz. there are prescriptive areas of law that constrain to some extent the space of political maneuver, but there are also discretionary areas of law which can work as instruments for peace actors.
What types of constraints does the law tend to impose on settlements?
How can the law be instrumental in facilitating negotiations?
What can we learn from the political role played by legal institutions in cases of war settlement?