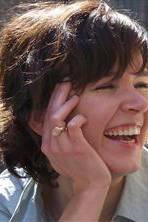 PRIO welcomes you to a seminar with Dr. Marta Zarzycka, teacher and researcher at the Department of Gender Studies, Utrecht University, The Netherlands. Dr. Zarzycka will give a presentation on her paper '"Suffering someplace else: photojournalism and the images of atrocities'.
The seminar is held as a part of the EuroSIP project 'Europe under threat: The new culture of insecurity'. The seminar will be chaired by Inger Skjelsbæk. Berit von der Lippe, Language and media researcher at the Norwegian School of Management Dept. of Communication, Culture and Languages, will act as discussant.
Please register with seminar@prio.no if you would like to take part in the seminar.
While photographs of atrocities and catastrophes are synchronically shown everywhere in the name of the right to information, what makes certain images more successful in touching the audience than others?
'Suffering at distance' (Boltanski, 1999) has become a part of human existence through the global spread of mass-mediated imagery. However, certain images seem to have a greater impact than others. This paper focuses on several press photographs that have been particularly effective - widely reproduced, awarded prizes and professionally acclaimed, and finally entered art gallery spaces - to the point of becoming widely recognizable contemporary icons of catastrophe and trauma. Bold, colourful, aesthetically pleasing, these images are said to represent universal emotions of loss and mourning.
However, despite the claims of real time and spontaneous coverage, these images of atrocities are often characterized by a narrow range of recurrent motifs and routinized scenarios (mourning women, starving African children), often conjuring up passivity and fatalism, and erasing local voices and acts. This paper demonstrates how the universalization of the geopolitically distant traumas in press photography is often pursued through de-politicization and aesthetisation of disastrous events to make them appear 'elsewhere'.
Dr. Marta Zarzycka, PhD, is a teacher and researcher at the Department of Gender Studies, Utrecht University, The Netherlands. In her current research Dr. Zarzycka focuses on the role of digital photography in shaping Western consciousness through its representation of trauma happening globally. She lectures in the fields of Art History, Trauma Studies, and Gender Studies.