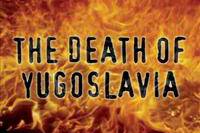 Following the screening of BBC award-winning documentary Death of Yugoslavia, CSCW director Scott Gates will lead a panel of researchers for a seminar on 'Civil War in Europe: Lessons Learned or Not? From Yugoslavia to Georgia' Panel Participants: Scott Gates, Cecilie Endresen (University of Oslo), Jon Kværne, Mikkel Berg.
After the film and seminar, the audience is invited to share a meal inspired by the Balkans, and to continue the discussion in an informal atmosphere.
This film seminar is organized in collaboration with Oslo Dokumentarkino, and is CSCW's contribution to the National Science Week (Forskningsdagene).
Entrance: Free
No registration necessary
Detailed information: http://www.dokumentarkino.no/