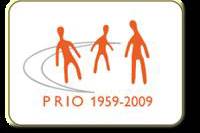 PRIO welcomes you to the screening of Waltz with Bashir, an animated documentary on the memories (or lack of memories) of an Israeli soldier who witnessed the massacre in Sabra and Shatila during the Lebanon war in 1982. After the screening of the film, there will be a dialogue between the journalist Line Fransson and PRIO researcher Hanne Eggen Røislien, an expert of the Israeli military.
This Anniverary event is organized in collaboration with Oslo dokumentarkino.
More information about this event will follow.
*Free entrance.*No registration necessary.