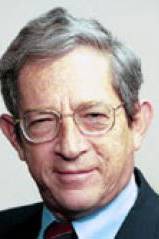 Pakistan - a strategic player on the world stage, devastated by current floods, in midst of a prolonged military campaign to flush "terrorists" in the North and an international crisis compounded by strained relations with neighbours and even with allies - faces an uncertain future. America's leading expert on Pakistan and India, Stephen Cohen, based at Brookings in Washington D.C. probes beyond the headlines and offers a panoramic portrait and analysis of this complex country.
The seminar will be chaired by Kristian Berg Harpviken, PRIO
This seminar is jointly hosted by PRIO and the Norwegian Peacebuilding Centre (NOREF).
Please register with seminar@prio.no if you want to take part in this seminar.
Cohen is the author of several books on Pakistan and India, including the recent Arming without Aiming India's Military Modernization (2010), The Idea of Pakistan (2004), and the prize winning India: Emerging Power (2001).