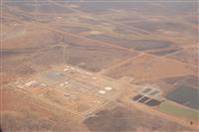 South Sudan became independent on 9 July 2011and the dividing line between the northern and southern parts of the Sudan became the border between two sovereign states. Since June 2011 areas to the north of the border have been partly controlled by rebel groups, while areas to the South have been ridden with various types of local violence. Despite war and enmity borderland societies have remained mutually dependent and with ties to both Khartoum and Juba.
Long-term stability is threatened by disengagement among mutually dependent borderland communities and by impediments to trade and movement across the border. The deteriorating situation is the result mainly of political tension between Juba and Khartoum created by South Sudan's secession and by related violence. Yet, a future negotiated solution to the border problem must address critical issues that manifested themselves during the implementation of the 2005 Comprehensive Peace Agreement
The seminar panel will present and discuss findings and policy recommendation from the research project "The North-South border and local violence in the Sudan: challenges and solutions". The seminar will bring to light perspectives and interests of the borderland people, and show how these have been affected by the division of the Sudan. It is important to identify ways in which long-term local challenges related to North-South border interaction may be addressed in the current negotiations between the two countries.
The Panel
Presenters:
Alfred Lokuji, Dean College of Rural Development and Community Studies, University of Juba.
Øystein H. Rolandsen, Senior Researcher at the Peace Research Institute in Oslo.
Discussants:
Gunnar Sørbø, Senior Researcher, Chr. Michelsens Institute
Guma Kunda Komey, University of Halle-Wittenberg and Leipzig