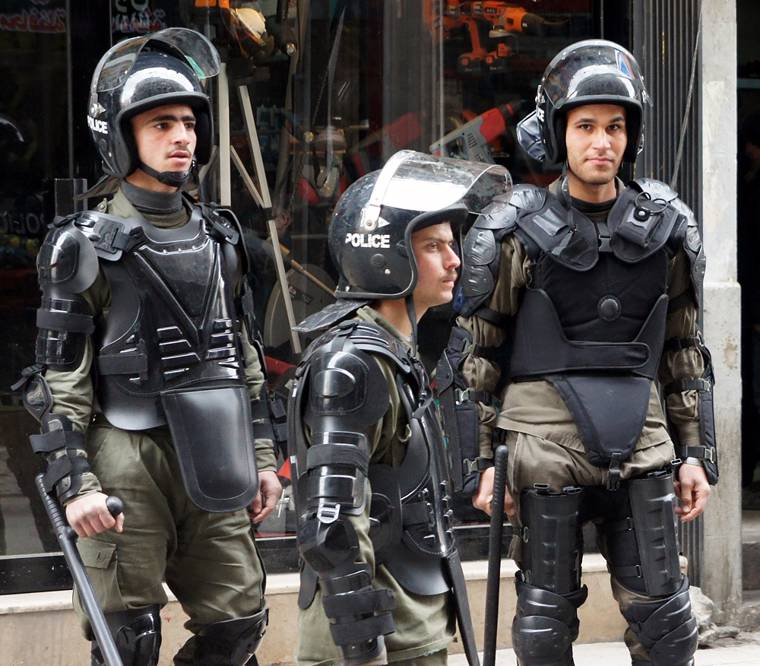 Anger against police forces and internal security agencies engaged in human rights abuses and corruption for decades was key driving force in the Arab Spring. But the failure of post-uprising governments to tackle police reform has both resulted from the fragility of wider processes of democratization and contributed to authoritarian resurgence.
Yezid Sayigh is a senior associate at the Carnegie Middle East Center in Beirut, where his work focuses on the Syrian crisis, the political role of Arab armies, security sector transformation in Arab transitions, the reinvention of authoritarianism, and the Israeli-Palestinian conflict and peace process.
Previously, Sayigh was professor of Middle East studies at King's College London. From 1994–2003, he served as assistant director of studies at the Centre of International Studies, Cambridge. From 1998–2003, he headed the Middle East program of the International Institute for Strategic Studies in London. Sayigh was also an adviser and negotiator in the Palestinian delegation to the peace talks with Israel from 1991–1994. Since 1999, he has provided policy and technical consultancy on the permanent-status peace talks and on Palestinian reform.
Sayigh is the author of numerous publications, including most recently The Syrian Opposition's Leadership Problem (April 2013); Above the State: The Officers' Republic in Egypt (August 2012); "We serve the people": Hamas policing in Gaza(2011); and Policing the People, Building the State: Authoritarian transformation in the West Bank and Gaza (2011).