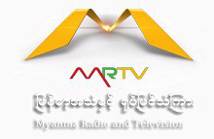 One reason is that they became victims of their own propaganda - creating a media world of lies and distortions that, in the end, only they believed. Bill Hayton spent 2013 embedded in MRTV, the state radio and television service in Myanmar. He trained 200 journalists, advised the station's management and negotiated with ministers. He helped create Myanmar's first TV parliamentary news programme to interview members of all political parties, the first weekly current affairs programmes to look at social issues and MRTV's first interactive radio news programme. Ultimately, however, MRTV failed to reform - and the military-backed party lost the election. This talk will tell the story of what happened.
Bill Haytonis a journalist with the BBC and a writer on Southeast Asia. He spent 2013 embedded as a trainer with MRTV at its remote headquarters in central Myanmar. His book on the South China Sea disputes was published by Yale University Press in 2014 and his book on Vietnam was published by Yale in 2010. He was the BBC's reporter in Vietnam in 2006-7. He is an Associate Fellow with the Asia Programme of Chatham House
Commentator: Marte Nilsen, PRIO
Moderator: Stein Tønnesson, PRIO
A light breakfast will be served from 08:45.