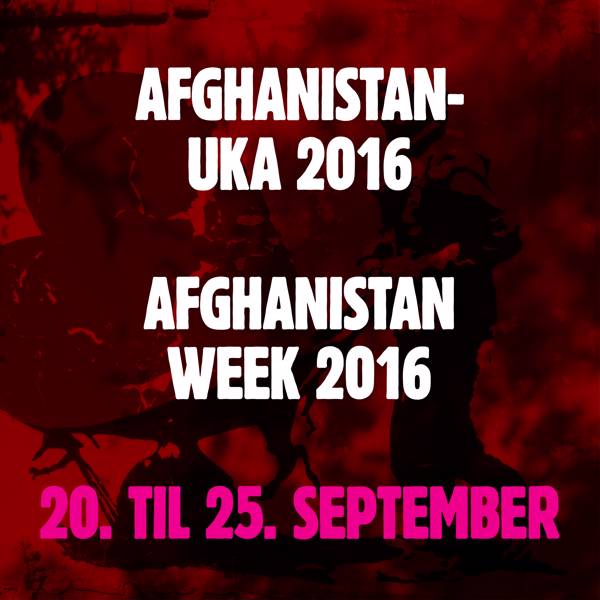 In June the Norwegian Commission on Afghanistan launched its report "A good ally – Norway in Afghanistan 2001-14". Evaluating Norway's total efforts to Afghanistan as well as giving an insight into how and why decisions and strategies were made, this report is an important contribution to the debate on the international community's role in Afghanistan. The NATO period ended when most of the foreign troops withdrew in 2014.
Afghanistan is now in a so-called transition period, struggling with political turmoil, an increasingly difficult security situation and economic decline.
What are the lessons learned from the grand international effort to build a peaceful and secure Afghanistan?
And how can the international community best support Afghanistan in the time to come?
The opening evening of the Afghanistan Week 2016 starts with an introduction by state secretary Tore Hattrem followed by two short key note speeches by our Afghan guests Farkhunda Naderi and Mujib Mashal. They will comment on the Norwegian conclusions and give their recommendations on how Norway as a member of the international should support Afghanistan.
The programme ends with a debate between Norwegian decision makers:
How can the lessons learned in Afghanistan be converted into political action?
SPEAKERS & PANEL
Henrik Syse (PRIO) - Chair
Tore Hattrem (Norwegian MFA)
Hilde Frafjord Johnson (Christian Democrats)
Mujib Mashal (New York Times)
Farkhunda Zahra Naderi (MP for Kabul, Afghan parliament)
Bård Vegard Solhjell (Socialist Left Party)
Christian Tybring-Gjedde (Progress Party)
More details about the speakers via this link.
This event is a part of the Afghanistan Week 2016*. The complete programme for the whole week is available* by following this link.