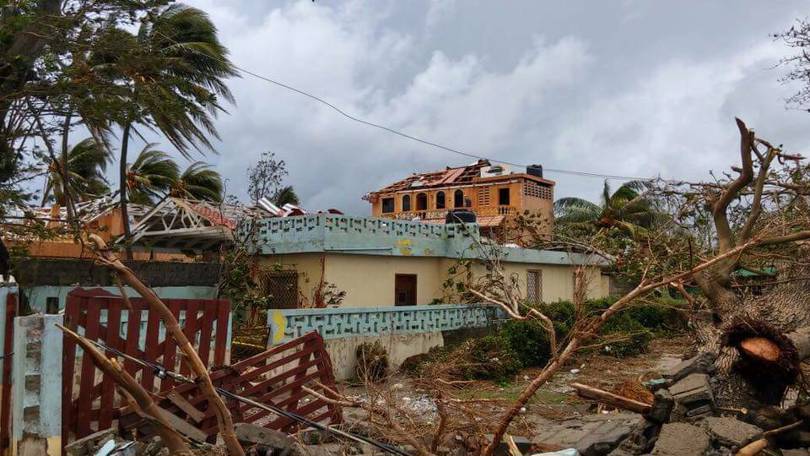 When hurricane Matthew hit southern Haiti with enormous strength on 4 October 2016, the country was still struggling to recover from the effects of the earthquake in 2010 that led to the loss of more than 220 000 lives. Hurricane Matthew did not only lead to new human suffering and the loss of lives in Haiti again. It also destroyed houses, schools, roads, bridges, crops, fishing boats, ports, tourism and other income generating facilities. In general, it was a serious blow to the Haitian economy.
What is being done, and what can be done to bring humanitarian assistance in a way that not only saves lives, but also strengthens Haitian institutions, local production and economic activity?
The Norwegian Centre for Humanitarian Studies (NCHS) and the Peacebuilding Research Group at PRIO welcome you to a seminar on the challenges of humanitarian aid in Haiti in a situation of repeated natural disasters. A light lunch will be served during the seminar.
Speakers and Program
12:00 – Welcome and Introduction
12:10 – Situation report after Hurricane Matthew in Haiti
12:25 – Humanitarian assistance to Haiti: Norway's contribution in context
Kristin Hoem Langsholt, Senior Advisor, Section for Humanitarian Affairs, Norwegian Ministry of Foreign Affairs
12:50 – Hurricane Matthew and the challenges to long-term development cooperation
Ole Reidar Bergum, Senior Advisor, Latin America Section, Norwegian Ministry of Foreign Affairs
13:00 – Challenges to the sustainability of humanitarian assistance in complex emergencies
13:10 – Discussion
13:30 – Wrapping up of the seminar
Additional information
Two related research papers and policy briefs may be of interest to those attending the event:
Wenche Hauge, Rachelle Doucet & Alain Gilles (2015) Building peace from below—the potential of local models of conflict prevention in Haiti, Conflict, Security & Development, 15:3, 259-282, available here.
Wenche Hauge (2015) Haitian migrant workers in the Dominican Republic: a different framework, available here.
Contact Amanda Cellini (amacel@prio.org) with any questions.
Photo: Hurricane Matthew damaged vital infrastructure in Haiti, 2016 (Norwegian Church Aid).