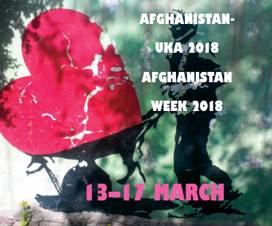 An evening mushaira with music and poetry reading, celebrating the poetic genre landey and its role in Afghanistan and in Norwegian-Afghan relations.
«Landey» is a popular Afghan oral poetic genre, mostly attributed to women, anonymously. The Pashto word landey means 'a short poem' and these poems are comprised of two verse lines with 9 and 13 syllables, respectively, reminiscent of the Japanese haiku poem.
One of the most famous figures in landey poetry is the female rebel Malalai, who led Pashtun soldiers against the British in the Battle of Maiwand in 1880. She sang:
I'll make a tattoo from my lover's blood

and shame every rose in the green garden
Landey poems address everyday life as well as geopolitics, and have long been one of the few arenas where Afghan women express their feelings and thoughts relatively freely.
This event is part of the Afghanistan Week 2018, a series of events related to Afghanistan, which is a collaboration between the Norwegian Afghanistan Committee (NAC), the Chr. Michelsen Institute (CMI) and the Peace Research Institute Oslo (PRIO).