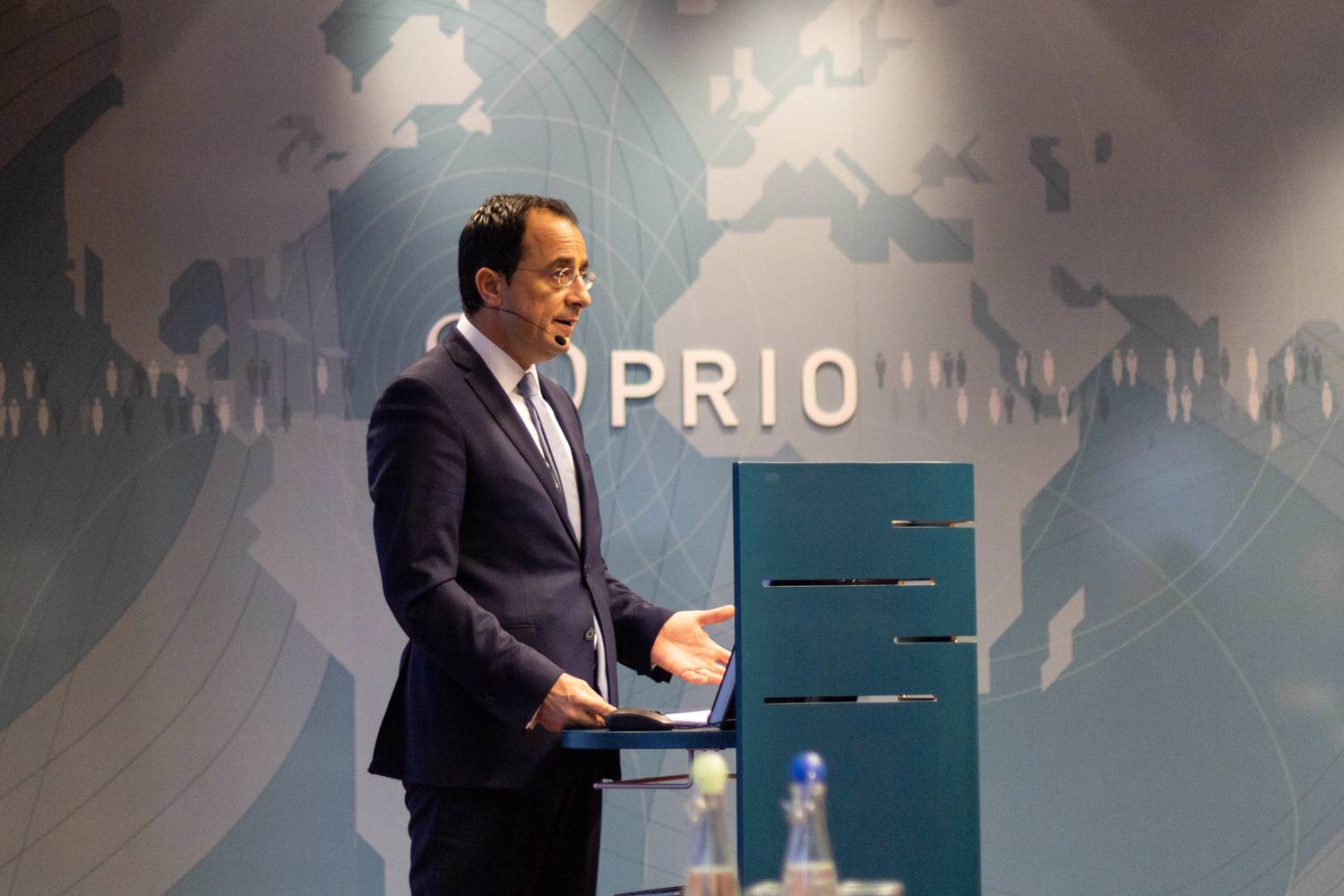 We are proud to invite you to the inaugural lecture for the new PRIO Middle East Centre, to be given by Foreign Minister Nikos Christodoulides, Republic of Cyprus.
In the face of unprecedented geopolitical unpredictability and as we emerge from a decade during which the World has experienced deep challenges that have shaken the international political, economic and social order to its core, Europe needs to deal with societal, migration and other challenges that lead to radicalization of our societies.
Many of the crises that Europe faces have their root causes in the Eastern Mediterranean. In this context, the European Union needs to boost its own efforts to find solutions and become a sustainable global actor, with a strengthened capacity as a security provider and producer, not only within its own territory, but also beyond its boundaries, in its back yard.
To achieve that, the vision of Effective Multilateralism with a regional approach, applied in the form of Minilateralism, could be the ideal response.
Foreign Minister Christodoulides' intervention will attempt to showcase how the above notions – applied through structured political dialogue and cross-cultural understanding – can help defuse tensions in the Eastern Mediterranean region, and eventually contribute to conditions of stability and peace.
In this context, his presentation will also focus on certain examples of how Cyprus, a member state of the European Union and at the same time a country of the Eastern Mediterranean region, is exerting efforts through a network of Trilateral Partnership schemes as a vehicle for the implementation of this vision, which brings the EU and the region closer together.
A light lunch will be served from 11:30.
Henrik Urdal, PRIO Director, will be offering welcoming remarks. Kristian Berg Harpviken, PRIO Middle East Centre Director will moderate the event.