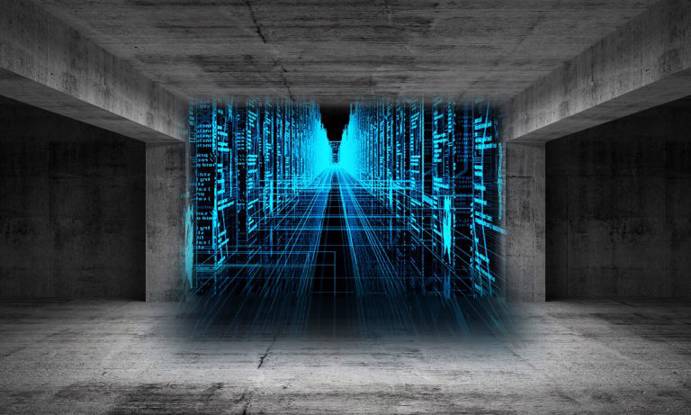 The third and final INTERSECT workshop is organised in cooperation with the FOLLOW project, the University of Amsterdam Center for European Studies (ACES), and the Vrije Universiteit Amsterdam's Interdisciplinary Centre for European Studies (VICES) and its main objective is to advance on a future research agenda for EU security that will unfold within the triangle of INTERSECT, i.e. within the mutual influences between technology developments, security practices, and societal change. The secondary objective is to foster dialogue between researchers, practitioners, students, and the general public.
INTERSECT is a Research Network funded by the University Association for Cotemporary European Studies. Its coordinators are Bruno Oliveira Martins (Peace Research Institute Oslo), André Barrinha (University of Bath), Marieke de Goede (University of Amsterdam), Mireille Hildebrandt (Vrije Universiteit Brussel) and Karen Lund Pedersen (University of Copenhagen).
February 6, 17:00 – 18:30
Secrecy and Methods in Security Research: Book Launch
SPUI25, Amsterdam, www.spui25.nl
What are the challenges when doing research in secretive places, like security institutions, detention centers, and digital spaces? How can students and researchers deal with those challenges? This meeting launches the book 'Secrecy and Methods in Security Research' and stages a discussion between some of the book's chapter authors.
This book analyses the challenges of secrecy in security research, and develops a set of methods to navigate, encircle and work with secrecy. How can researchers navigate secrecy in their fieldwork, when they encounter confidential material, closed-off quarters or bureaucratic rebuffs? This is a particular challenge for researchers in the security field, which is by nature secretive and difficult to access. In this event, we will analyse the ways in which secrecies operate in security research and try to set out new understandings of secrecy, and discuss how secrecy itself can be made productive to research analysis, while balancing between confidentiality, and academic freedom and integrity. The book draws on the rich qualitative fieldwork experiences of the contributors, who did research at a diversity of sites, for example at a former atomic weapons research facility, inside deportation units, in conflict zones, in everyday security landscapes, in virtual spaces and at borders, bureaucracies and banks. Amsterdam-based artist Adzer van der Molen, who painted the cover image, will reflect on the challenge of visualizing places of violence.

Marieke De Goede, Esmé Bosma, Polly Pallister-Wilkins eds (2019) Secrecy and Methods in Security Research: A Guide to Qualitative Fieldwork, Oxon: Routledge. Full table of contents here.
Moderator: Marieke de Goede, University of Amsterdam
Speakers: Jonna Nyman: Sheffield University; Esmé Bosma, University of Amsterdam; Lieke Wissink, University of Amsterdam; Marijn Hoijtink, Vrije Universiteit Amsterdam
Adzer van der Molen, artist
Followed by drinks
February 7
Potgieterzaal, Univ ersity Library, Singel 425
9:00 – 10:30 Panel 1: Emerging technologies: AI, predictive analytics and targeting, Chair: Marijn Hoijtink, Vrije Universiteit Amsterdam
Elke Schwarz, Queen Mary University of London, 'Artificial Intelligence, Agency and Human Control in Moral Decision Making: An Uneasy Alliance'
Raluca Csernatoni, VUB Brussels/Carnegie Europe, 'Artificial (In)Security and the EU: The Politics of AI, Technoscience, and Buzzwords'
Jessica Dorsey, University of Amsterdam/ICCT, 'Metadata, AI, and Targeting: Exploring Implications for the Future of Warfare'
10:30-10:45 Coffee
10:45 – 12:15 Panel 2: Financial Security, Chair Carola Westermeier, University of Amsterdam.
Sangeeta Goswani, Human Security Collective, 'At the Intersection of Security and Regulation: Understanding the Drivers Behind Financial Access Difficulties Faced by Nonprofits'
Marie Djedri, University of Paris-Est Créteil, France, 'The Reporting Obligation in the Context of Financial Security and the Right to Privacy'
Tasniem Anwar and Marieke de Goede, University of Amsterdam, 'From Contestation to Conviction: Terrorism Expertise before the Courts'
12:15 – 13:15 Lunch
13:15 – 14:45 Panel 3: Interplays between communities of research and communities of practice Chair: Daniel Pinéu, Amsterdam University College
Dagmar Rychnovska, Institute for Advanced Studies, Vienna, 'Good science and silenced security: on anticipatory governance in biobanking'
Paul Timmers, Centre for Technology and Global Affairs, University of Oxford, 'Conundrums of cybersecurity policy'
Louise Marie Hurel, London School of Economics, 'Communities of Technical Expertise: exploring alternative epistemologies and practices to the making-of-cybersecurity'
14:45 – 15:15: Tea break
15:15 – 17:00 Closing roundtable: The future of European security (studies)
Chair: Rocco Bellanova
Speakers: Mireile Hildebrandt (VU Brussels), Andre Barrinha (University of Bath), Karen Lund Petersen (University of Copenhagen), Bruno Oliveira Martins (PRIO)
17:00 Workshop closing