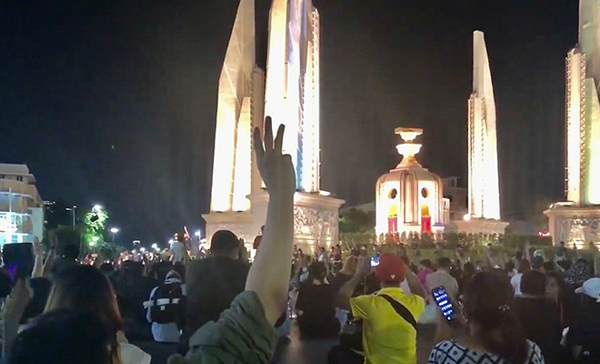 Although Thailand held an election in March 2019, the clique of generals who seized power in the 2014 military coup remain in office. Student-led political protests against Thailand's hybrid regime began on 18 July, when speakers at a Bangkok rally demanded the dissolution of parliament, constitutional reform and an end to the official harassment of those with dissenting voices. On 10 August, students at Thammasat University made unprecedented public calls for the reform of the monarchy - proposals that sparked considerable controversy. The Thai Parliament is now working on plans to amend and then completely rewrite the constitution.
In this ASIANET: fokus seminar, we will discuss what these unexpected developments signify, and explore the possible scenarios for the months ahead.
Please register at the latest one hour before start to receive Zoom link in advance:
The event is organized by:
Asinettverket
NIAS
PRIO
---
Duncan McCargo is the Director of the Nordic Institute of Asian Studies and Professor of Political Science at the University of Copenhagen. His latest book on Thai politics (co-authored with Anyarat Chattharakul) is Future Forward: The Rise and Fall of a Thai Political Party (NIAS Press 2020).
Marte Nilsen is a Senior Researcher with the Peace Research Institute Oslo (PRIO) conducting research on political and violent conflicts in Thailand and Myanmar. Her PhD dissertation (2012) discussed religious and national identities in the conflict of Thailand's Patani region.
Kristoffer Rønneberg is a foreign news journalist and former Asia correspondent for Aftenposten, Norway's largest newspaper. He is the author of "Veien til Mandalay -- en reise fra Burma til Myanmar" (2015).