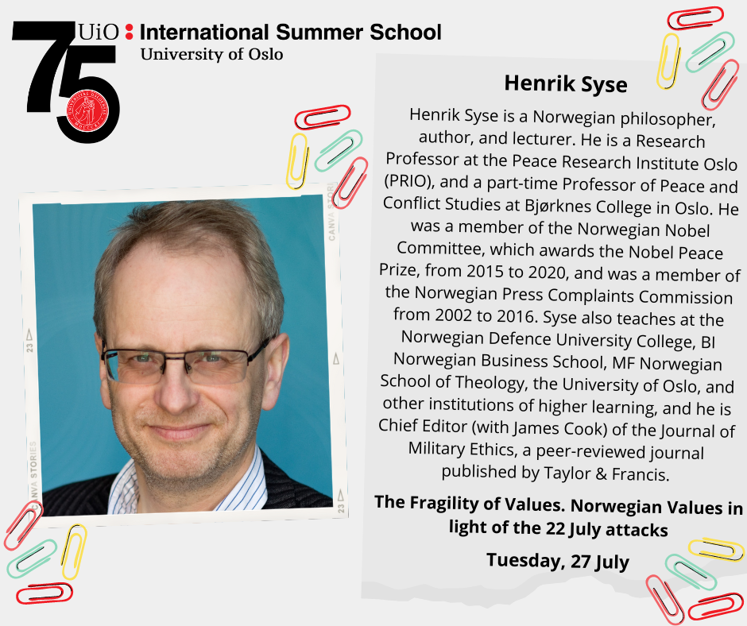 Henrik Syse will give a webinar talk on the occassion of the 10-year commemoration of the 22nd July attacks.​ This is part of the ISS series Norwegian Life & Society.

The International Summer School (ISS) at the University of Oslo is celebrating it's 75th anniversary, and PRIO has been running the Peace Research course since 1969.

Please follow this link for more information and registration.