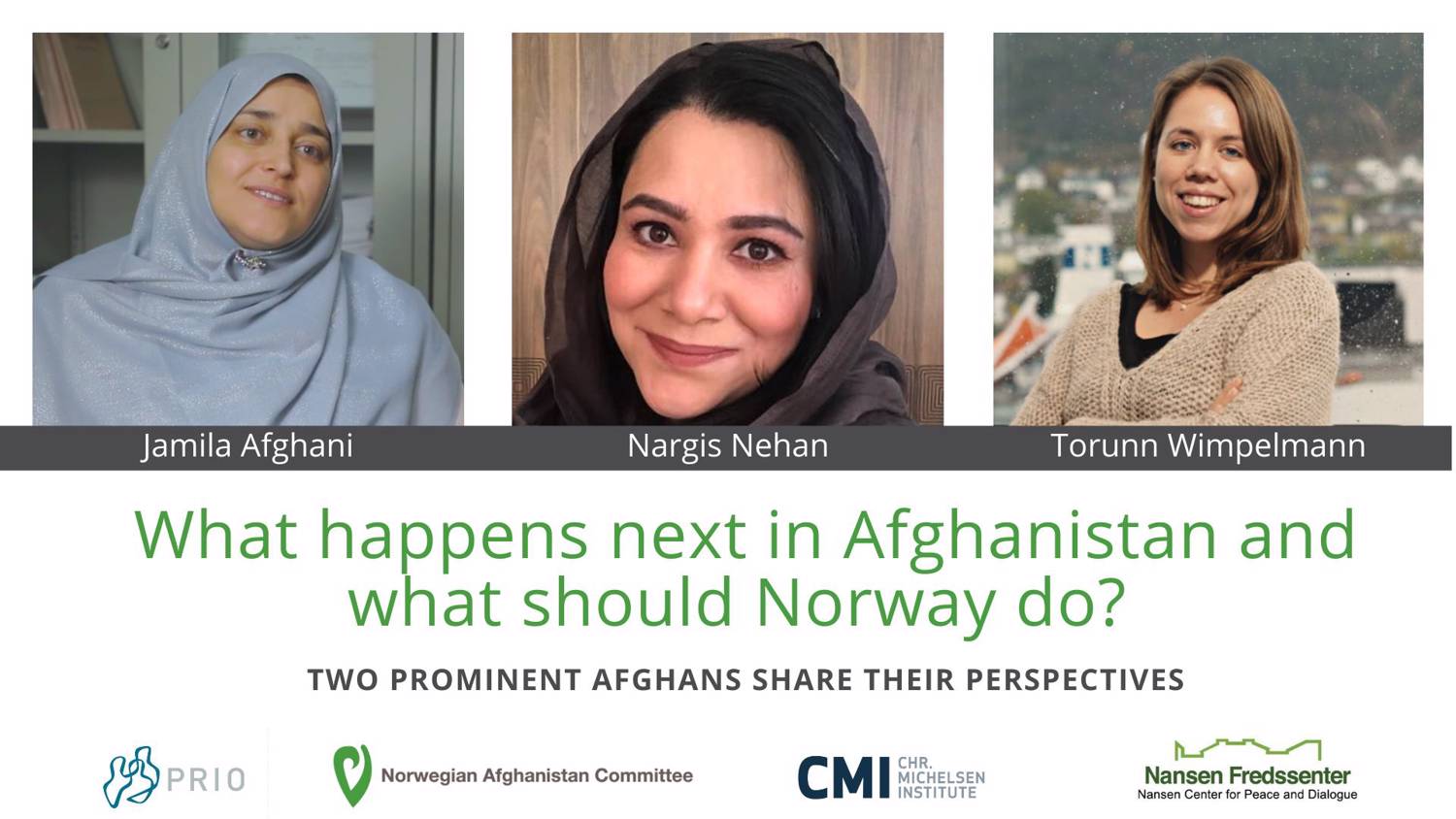 The Afghanistan Committee, Peace Research Institute Oslo (PRIO), Chr. Michelsen Institute (CMI) and Nansen Center for Peace and Dialogue invite you to this event.
We ask two prominent Afghan female leaders to share their reflections on the dramatic recent events in Afghanistan, and what the future might hold for its population.
Could a full Taliban takeover have been avoided?
What can we expect from the Taliban in terms of inclusion of other leaders, women and minorities?
What should be the core elements of Norway's Afghanistan policy from now on?
The event will be streamed on Youtube. Find it here.
PANELISTS
Nargis Nehan is a former Minister of Mines and Petroleum in Afghanistan
Jamila Afghani is a former Minister of Labor, Social Affairs, Martyrs and Disabled
FACILITATED BY
Torunn Wimpelmann, PhD
Research Director at Christian Michelsen Institute
The talk will also be held physically at Litteraturhuset, with limited room. If you want to be physically present, register here. If you are not able to participate after all, we ask that you let us know so that we can give your seat to someone else.