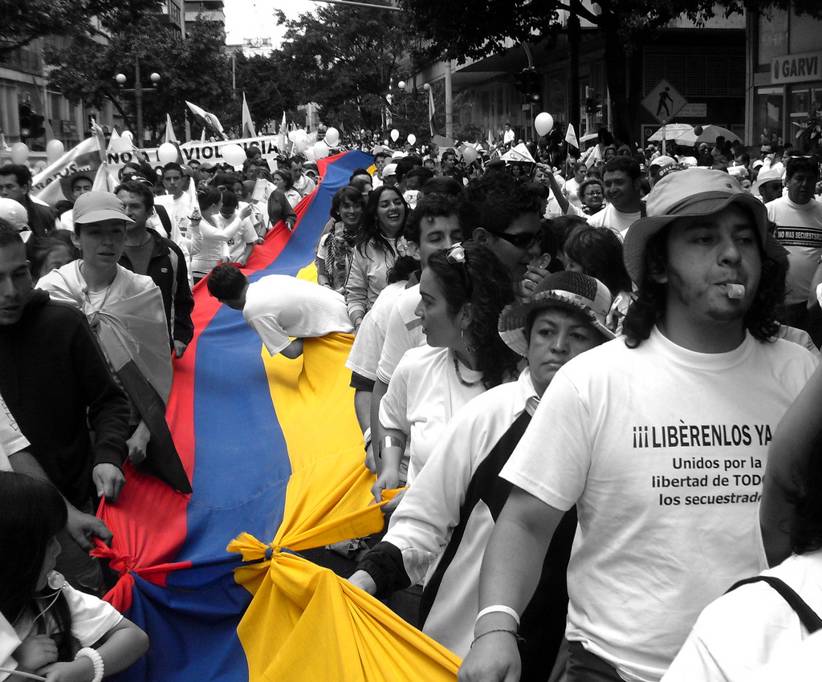 24 November 2021 marks the fifth anniversary of the Colombian peace agreement.
Since 2016, thousands FARC-EP ex-combatants have laid down their arms and numerous institutions have been established to implement what has been called one of the most sophisticated peace agreements to date. Yet, violence is pervasive in many, primarily rural, communities, both in the form of FARC dissidents and other violent and criminal groups. In more urban areas, the last year was marked by massive demonstrations against the government, and in part also against the slow implementation of the peace agreement.
In this seminar we take stock of where Colombia stands today, five years after the peace accord was signed.
What do people in the conflict-affected regions think about the implementation of the peace accord?
How do people experience the policies initiated to pursue truth and justice in their communities?
What is the status of the reincorporation of former FARC soldiers into society?
And, in sum, what are the prospects of the peace process preventing another cycle of violence in Colombia?
The seminar will start off with 10-minute presentations from the speakers, followed by a Q&A with the audience.
Speakers
Helga Malmin Binningsbø, Senior Researcher at PRIO, will present a preliminary analysis from the second round of the MAPS public opinion survey, describing what people in Colombia's most conflict-affected regions think about security, local challenges, and the implementation of the peace agreement.
Bård Drange, Doctoral Researcher at PRIO, recently returned from fieldwork in Colombia, discusses the legacy of the peace process' first five years as viewed from one of those areas most affected by armed conflict, and also most prioritized in the implementation phase.
Wenche Hauge, Senior Research at PRIO, will present preliminary findings from the project Ex-combatants' choices: Reintegrating together or Alone, focusing on the implications of collective (mainly in ETCRs) versus individual reintegration of FARC ex-combatants for their political participation.
Chair: Henrik Urdal, PRIO Director
A light breakfast will be served.