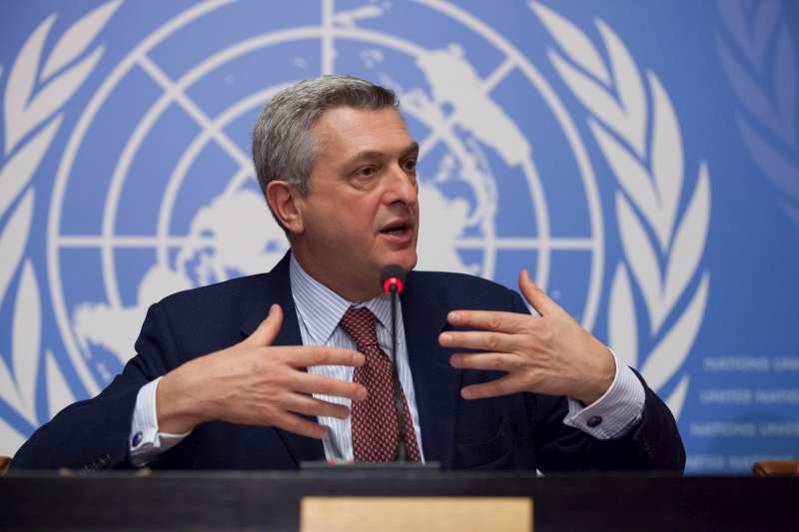 2021 marked the 70th anniversary of the adoption of the 1951 Refugee Convention. Considered as the cornerstone of international responses to global displacement, the Convention is an enduring instrument of protection that has assisted millions of refugees over many decades.
Despite this, the Convention is subject to much criticism for being outdated and non-responsive to contemporary needs, as well as inadequate in addressing the challenges of international responsibility-sharing. As new crises emerge - most recently in Ukraine - and other displacement situations become increasingly protracted, how do we best respond – both within and outside of the framework of the 1951 Refugee Convention?
The past few years have proven to be a watershed moment for the protection of the world's refugees. On the one hand, there has been an unparalleled assault on refugee rights in many parts of the world; on the other, the international community has come together to reach agreements about how best to respond the challenges of global displacement. In 2018, two new instruments sought to reinvigorate the moral and political undertakings of the world's governments when it comes to people movement – the Global Compact on Refugees (Refugee Compact) and the Global Compact for Safe, Orderly and Regular Migration (Migration Compact).
How, then, can the international community work together to protect and assist refugees, and to find durable solutions to increasingly complex displacement situations? And what is the space and place for refugee participation in shaping these processes and outcomes?
---
Welcome to this panel discussion with the UN High Commissioner for Refugees, Filippo Grandi, joined by a panel of speakers, including:
Jan Egeland, Secretary General of the Norwegian Refugee Council
Gunn Jorid Roset, Director of Section for Humanitarian Affairs at the Norwegian Ministry of Foreign Affairs
Maja Janmyr, Professor in International Migration Law at the Faculty of Law, University of Oslo
Olivier Mukuta, Co-founder of VipiCash
Welcome and introduction by PRIO Director Henrik Urdal. The panel will be chaired by Maria Gabrielsen Jumbert, Research Director at PRIO and Co-Director of the Norwegian Centre for Humanitarian Studies (NCHS).
The panel is co-hosted by NCHS and the Norwegian Ministry of Foreign Affairs, in association with the PRIO Migration Centre and the Norwegian Red Cross.
Light refreshments will be served.
How Do We Best Respond to Global Displacement? - A Panel Exchange with UN High Commissioner for Refugees Filippo Grandi
        ![How Do We Best Respond to Global Displacement? - A Panel Exchange with UN High Commissioner for Refugees Filippo Grandi](https://cdn.prio.org/cdn_image/a01e47571de449879ce55b6a2384da27.jpg?x=1080&y=720&m=Scale)
        

From the left: Jan Egeland, Maja Janmyr, Olivier Mukuta, Gunn Jorid Roset, Filippo Grandi and Maria Gabrielsen Jumbert. Photo: PRIO / Nancy Bundt