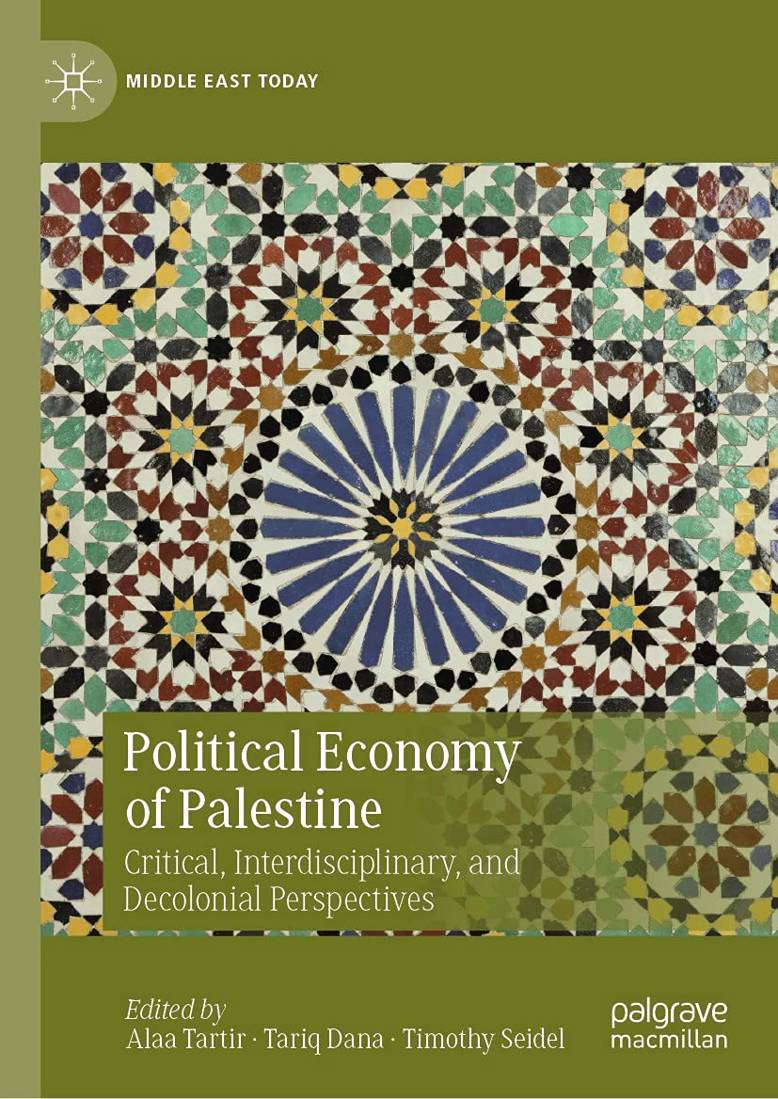 Why, how, and by whom is development denied in Palestine?
Why have over US $ 45 billion in international aid since the 1993 Oslo Accords failed to alter the existing skewed and distorted political and economic frameworks, but instead entrenched them? Why are "economic peace" approaches part of the problem within the current dynamics, as opposed to the solution? These and other questions will be presented and discussed during this MidEast Breakfast seminar.
The event explores the political economy of Palestine through critical, interdisciplinary, and decolonial perspectives. It will underscore that an approach to economics which does not consider the political - a de-politicized economy - is inadequate to understand the situation in occupied Palestine. Co-editor and PRIO Global Fellow Alaa Tartir will introduce some of the main arguments of the recently published edited volume Political Economy of Palestine: Critical, Interdisciplinary, and Decolonial Perspectives.
Tartir argues that making sense of the last quarter century, from the Oslo Accords to the Abraham Accords, requires a critical understanding of Palestinian political economy in order to obtain a more robust analysis of settler colonialism, racial capitalism, and neoliberalism in relation to the rapid regional and international changes.
A political economy approach matters when analysing the current situation in Palestine/Israel, as it unveils critical elements of both the material and discursive - visible and invisible - expressions of power.
This seminar is free and open to all. A light breakfast will be served.
Speaker: Alaa Tartir, PRIO Global Fellow
Discussants:
Kjersti G. Berg, Post-Doctoral Researcher, Chr. Michelsen Institute (CMI)
Jørgen Jensehaugen, Senior Researcher, Peace Research Institute Oslo (PRIO)
Moderator: Kristian Berg Harpviken, Director of the PRIO Middle East Centre
Bios
Alaa Tartir, Global Fellow at PRIO, Senior Researcher and Academic Coordinator at the Graduate Institute of International and Development Studies (IHEID) in Geneva, Switzerland, and a Program and Policy Advisor to Al-Shabaka: The Palestinian Policy Network.
Kjersti G. Berg, Post-Doctoral Researcher and co-manager of the research project "SuperCamp: Geneaologies of humanitarian containment in the Middle East" at Chr. Michelsen Institute (CMI). Berg works on the Palestine-Israel conflict, Palestinian refugees and international aid.
Jørgen Jensehaugen, Senior Researcher at PRIO. His research focuses on the Arab-Israeli conflict, Palestinian politics and US foreign policy. He is the author of Arab-Israeli Diplomacy Under Carter (I.B. Tauris 2018).
Kristian Berg Harpviken, Research Professor at PRIO and Director of the PRIO Middle East Centre.
MidEast Breakfast
The PRIO Middle East Centre hosts a series of breakfast seminars, catering to Oslo's diverse community of MidEast watchers. The series will draw attention to current issues, and discuss those in the light of historical, regional and global trends. The MidEast Breakfast provides an opportunity to combine breakfast with food for thought in a compact one-hour format.
24/03/2022 MidEast Breakfast Seminar w/Alaa Tartir
        ![24/03/2022 MidEast Breakfast Seminar w/Alaa Tartir](https://cdn.prio.org/cdn_image/1de9659fe7b44fb295e98e381f191b10.jpg?x=720&y=480&m=Scale)
        

Alaa Tartir. Photo: PRIO / Laura Cortés