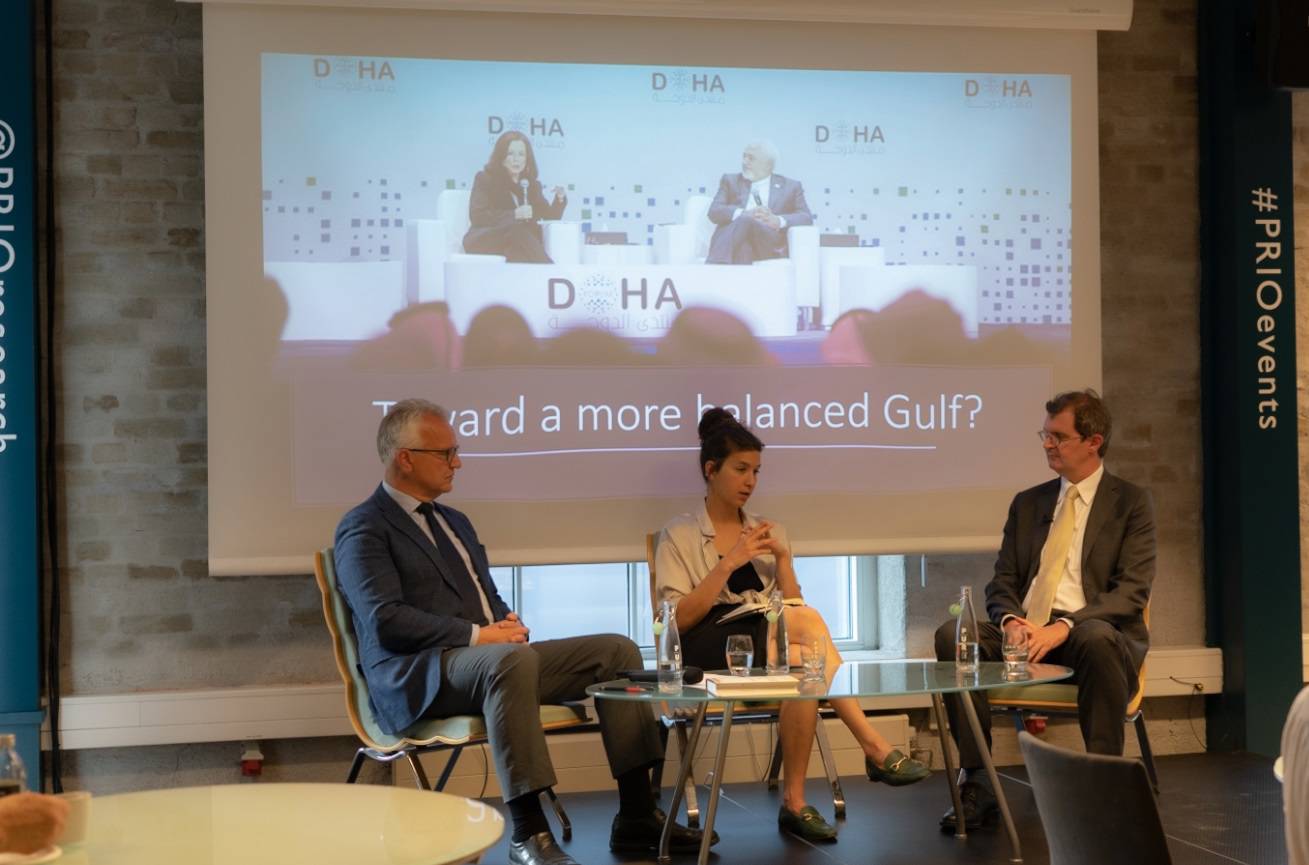 Gulf leaders' responses to the Russian invasion of Ukraine and to rising oil prices have focused attention on the emerging tensions between the United States and several of its most significant political and security partners in the Gulf. The sight of the de facto leaders of Saudi Arabia and the UAE declining to speak with President Biden, while taking calls from President Putin, would have seemed unimagineable just a few months back, but has now become emblematic of new regional geopolitics.
In this breakfast seminar, Kristian Coates Ulrichsen will examine whether the differences that have arisen between successive U.S. administrations and Gulf partners are part of the normal ebb and flow of bilateral relations, or if they are indicative of deeper and more fundamental points of stress and strain. Policy divergences across the last three presidencies – Obama, Trump, and Biden – suggest that perceived uncertainties about the reliability of U.S. commitments are driving regimes in the region to diversify and hedge foreign and security policy decisions.
The issues to be reviewed will include: the differences between perception and reality (and how much they matter given Gulf leaders' readings of U.S. politics), analysis of specific shocks to U.S.-Gulf relations (including the Qatar embargo in 2017, the Abqaiq attack in 2019, and the nature of the U.S. withdrawal from Afghanistan in 2021), new strategic dynamics following the Abraham Accords and the UAE-Israel normalization, how Gulf leaders might balance geopolitical relations in a more polarized world of great power competition, and what the shape of a 'post-American' regional security structure in the Gulf – including Iran – might look like.
Opening remarks from Kristian Berg Harpviken, Research Professor at PRIO and Director of the PRIO Middle East Centre.
Speaker
Kristian Coates Ulrichsen is Fellow for the Middle East at Rice University's Baker Institute for Public Policy in Houston. He is a frequently used commentator on the politics and security dynamics of the Gulf and has published numerous articles and books on the region. His most recent book is Qatar and the Gulf Crisis: A Study of Resilience (Hurst, 2020).
Commentator
Júlia Palik is Senior Researcher at PRIO where she conducts research on the effect of military and non-military third-party interventions on civil war outcomes. Her geographical expertise concerns the Gulf Region and more specifically the conflict in Yemen.
MidEast Breakfast
The PRIO Middle East Centre hosts a series of breakfast seminars, catering to Oslo's diverse community of MidEast watchers. The series will draw attention to current issues, and discuss those in the light of historical, regional and global trends. The MidEast Breakfast provides an opportunity to combine breakfast with food for thought in a compact one-hour format.