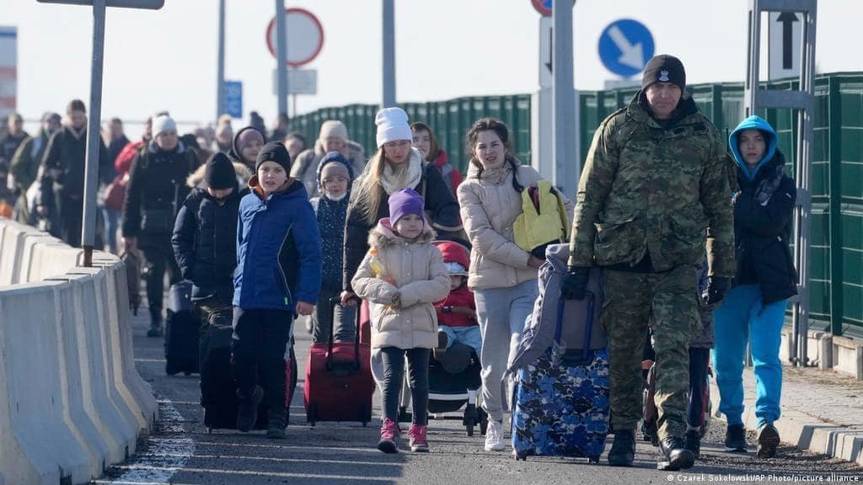 Kindly be invited to this panel discussing measures to prevent human trafficking in the context of the war in Ukraine, between volunteers' crucial assistance and governments' measures to control and gain oversight, hosted by PRIO and co-organized with the Polish Embassy in Norway.
The invasion of Ukraine has in a short amount of time led to the largest number of people fleeing into Europe since World War II. More than 5 million refugees have fled to neighboring countries since the beginning of the war. In the first reception phase, a great number of volunteers have mobilized to help the Ukrainian refugees. Their help has been essential, providing free transport, accommodation, employment and various other forms of assistance. Alongside this solidarity shown by civil actors, and potentially, taking benefit of the lack of organized processes, a significant risk has emerged in the form of human trafficking, sexual exploitation and abuse at the hands of criminal networks and predatory individuals, targeting highly vulnerable people, of which 90% are women and children.
This panel discussion will focus on raising awareness around the power dynamics at play between the refugees, citizen-led volunteer networks and organizations and governments' tools both for facilitating these forms of assistance and for preventing human trafficking, against the background of ongoing reception efforts of people fleeing Ukraine.
The panel is organized on the occasion of the Norwegian Presidency of the Council of the Baltic Sea States, and its work in the area of human trafficking.
Panel of speakers
Edi Mujaj, Senior Adviser, Task Force Against Trafficking in Human Beings (TF-THB), Council of the Baltic Sea States Secretariat
Guri Tyldum, Researcher at FAFO
Jan Austad, Norwegian Ministry of Justice
Despina F. Johansen, Director of Operations, Dråpen i Havet
Fatou Diallo Ndiaye, Chief of Mission, IOM Norway
The panel will be chaired by Maria Gabrielsen Jumbert, Research Director at PRIO.
Maria Gabrielsen Jumbert, Edi Mujaj and Guri Tyldum
        ![Maria Gabrielsen Jumbert, Edi Mujaj and Guri Tyldum](https://cdn.prio.org/cdn_image/43c7779b7060460884ba0ed323ddc21e.jpg?x=720&y=480&m=Scale)
        

Maria Gabrielsen Jumbert, Edi Mujaj and Guri Tyldum. Photo: PRIO / Vera Lind Hansen
Maria Gabrielsen Jumbert, Despina F. Johansen, Jan Austad and Fatou Diallo Ndiaye
        ![Maria Gabrielsen Jumbert, Despina F. Johansen, Jan Austad and Fatou Diallo Ndiaye](https://cdn.prio.org/cdn_image/b6ae4588d3dc435baf0a987663565969.jpg?x=720&y=480&m=Scale)
        

Maria Gabrielsen Jumbert, Despina F. Johansen, Jan Austad and Fatou Diallo Ndiaye. Photo: PRIO / Vera Lind Hansen