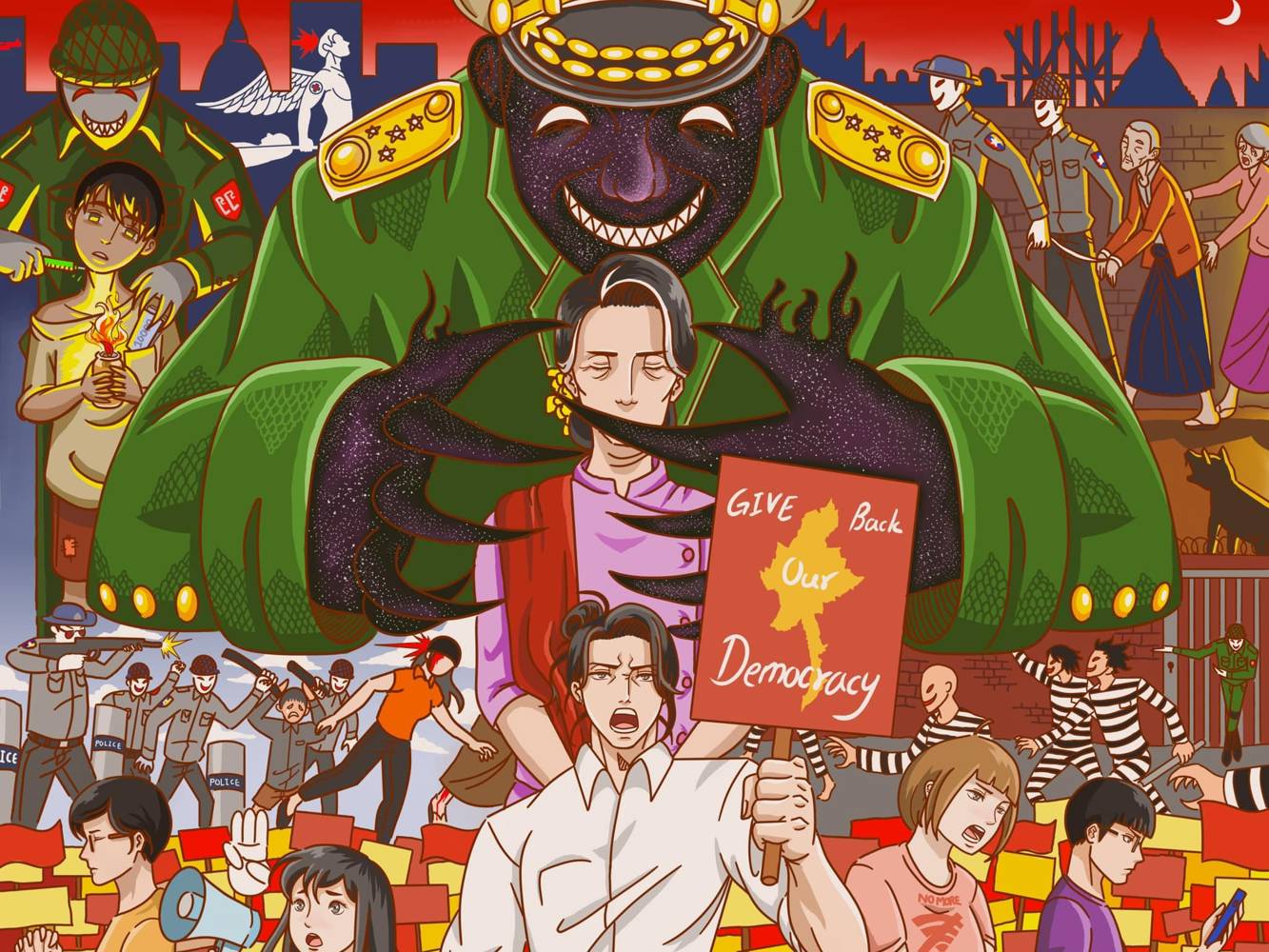 Why do militaries believe they are the right institutions to govern a country? Militaries in many Asian countries operate first and foremost as political actors. While their political interests may frequently be economically driven, they are also anchored in deep-rooted ideological beliefs about their right and duty to govern. To understand the militarized politics in these countries, we need to understand the often culturally and spiritually defined justifications that produce military rule. What symbols and arguments are in use? And how do democratic forces navigate in this political landscape?
The Myanmar military regime has no political legitimacy and faces fierce resistance on all fronts. Nonetheless, it clings to power with brutal force, in the firm belief that it is for the greater good of the country. What is the basis for this narrative, its source of knowledge and rationality? And how does it differ from those of previous military regimes in Myanmar? How is this narrative contested by the protestors and the opponents of the regime.
The 14 May election is the second election in Thailand since the military ousted the democratically elected government in a coup in 2014. The Thai military have a long history of staging coups, but also in constructing unleveled political playing fields. Frequently questioning the morale of politicians, it is argued that the military need to oversee and control the political sphere to protect the Thai nation, the Buddhist religion, and the monarchy. What are the cultural and spiritual rationale for the Thai military to interfere in politics and how do democratic forces maneuver to challenge this rationale?
Speakers
Amara Thiha, Doctoral Researcher, Peace Research Institute Oslo (PRIO)
Titipol Phakdeewanich, Dean at the Department of Political Science, Ubon Ratchathani University (Thailand)
The event will be moderated by Marte Nilsen, Senior Researcher at the Peace Researh Institute Oslo (PRIO).
Light refreshments will be served.