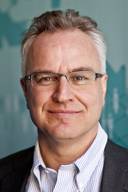 The Norwegian government has invited the Director of PRIO, Kristian Berg Harpviken, to join a ten-member committee of experts, which will evaluate the Norwegian engagement in Afghanistan.
The purpose of the evaluating committee, commonly referred to as 'Afghanistanutvalget', will be to review all aspects of the Norwegian efforts in Afghanistan in the 2001 to 2014 period, and identify lessons learned from the engagement.
Former ambassador Bjørn Tore Godal will chair the committee, which is composed mainly of leading Norwegian academics with expertise on Afghanistan and/or on international interventions. The committee will commence its work in January and it will submit its findings to the Ministry of Defense and the Ministry of Foreign Affairs in June 2016.
Read the press release from the Norwegian Ministry of Foreign Affairs (in Norwegian)