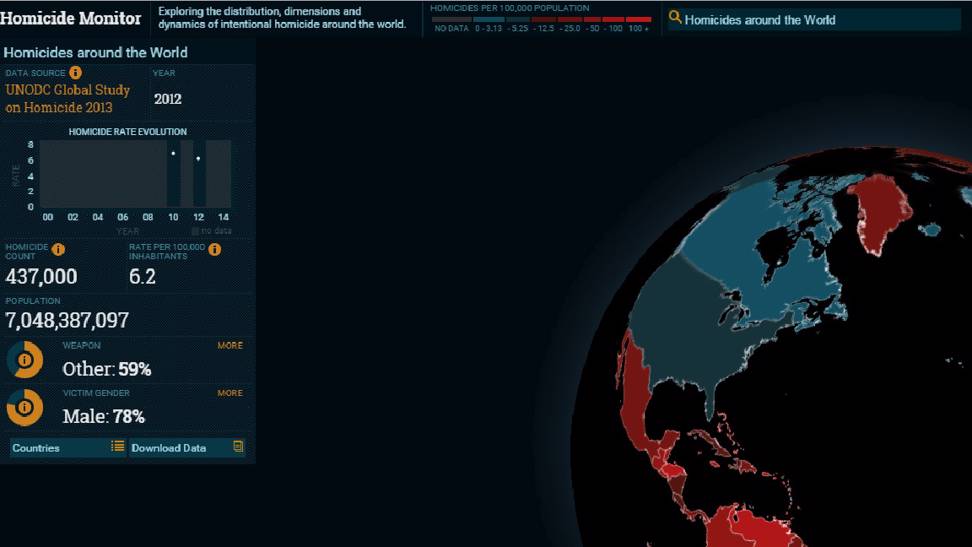 A new and interactive data visualization of global homicide data, the Homicide Monitor provides key insights into the nature of violence around the world.
The web application, found at homicide.igarape.org.br, was launched at the Stockholm Forum for Security and Development by PRIO's Nicholas Marsh and Renata Giannini of the Brazil-based Igarapé Institute.
Published by Igarapé and developed in conjunction with PRIO, the monitor is an innovative data-driven visualization tool that shows the distribution, dimensions and dynamics of homicide around the world. It is based upon technology developed by Google in conjunction with PRIO and the Igarapé Institute for the Mapping Arms Data project that visualized the trade in small arms and their ammunition.