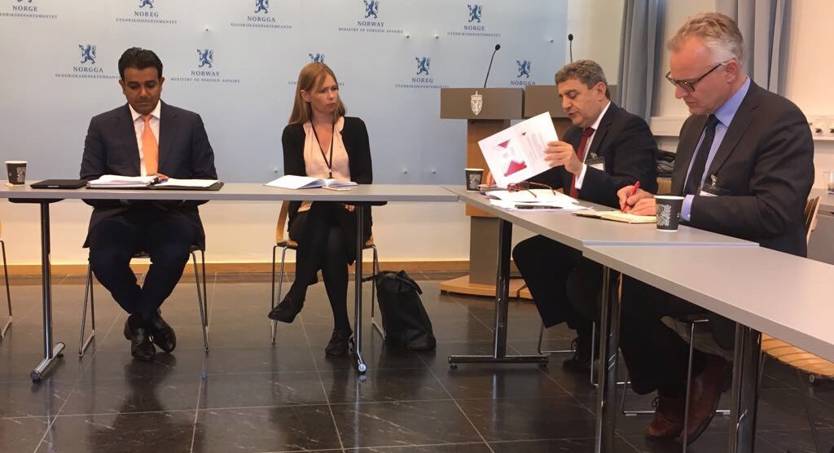 ​PRIO in collaboration with the Center for Conflict and Humanitarian Studies at the Doha Institute held a research workshop in Oslo on 11 May 2017 to explore potential complementarities between Norway and Qatar as third-party mediators. Examining recent experiences and lessons learned, the participants identified a range of opportunities for mutual knowledge exchange and capacity strengthening as well as possibilities for closer cooperation in mediation.
​The workshop was followed by a closed roundtable meeting at the Norwegian Ministry of Foreign Affairs where initial findings from the morning workshop were shared. The meeting was attended by senior officials from both governments, including Qatar's Special Envoy for Conflict Resolution and Counter Terrorism, Ambassador Mutlaq Al-Qahtani and the Director of the Section for Peace and Reconciliation at the Norwegian MFA, Tone Bækkevold Allers.
Sponsored by the Norwegian MFA and jointly chaired by PRIO's Director, Kristian Berg Harpviken, and Director of the CHS at the Doha Institute, Sultan Barakat, the workshop and the roundtable were attended by senior researchers from both institutions with interest in Conflict Mediation and the politics of the Middle East.
Roundtable on Norway and Qatar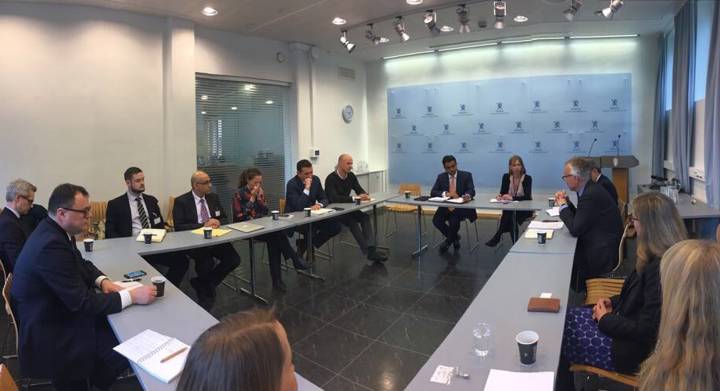 Roundtable on Norway and Qatar 2