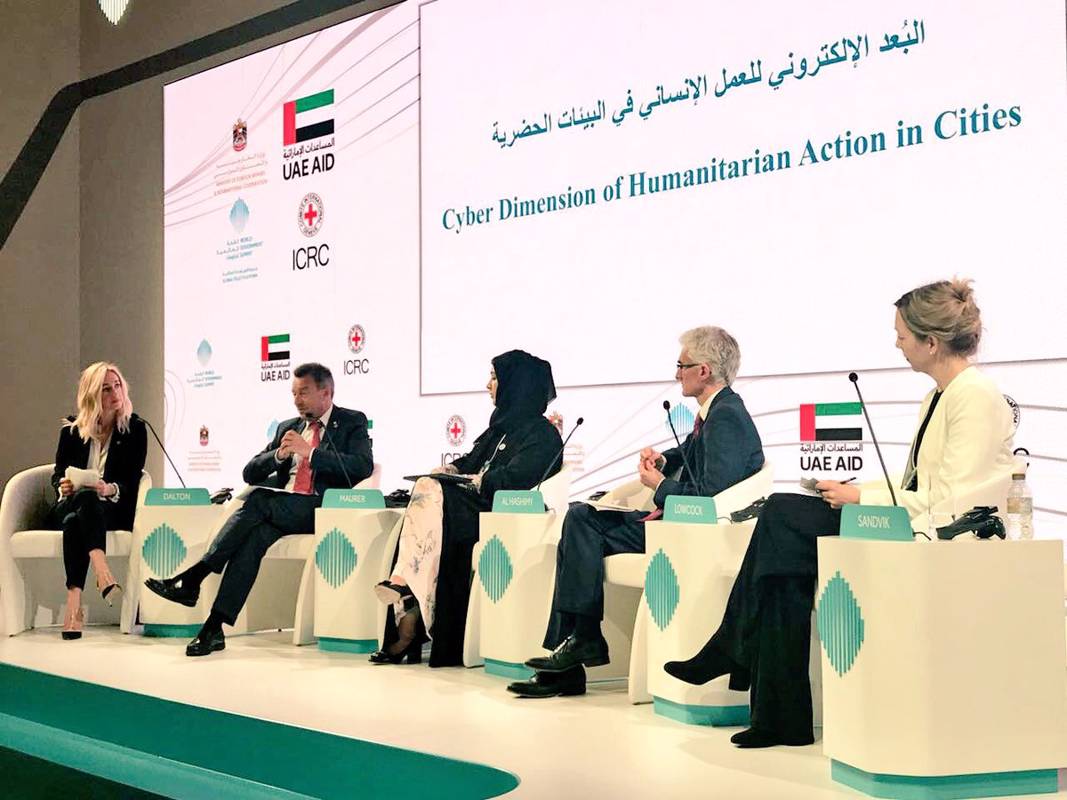 PRIO Research Professor Kristin Bergtora Sandvik was one of the main speakers on the inaugural day of the sixth World Government Summit in Dubai.
The session, which featured humanitarian experts and industry leaders, focused on the cyber dimensions of humanitarian actions in cities and was chaired by H.E. Reem bint Ebrahim al-Hashimy, the Minister of State for International Cooperation of the United Arab Emirates.
Other participants in the high-level planel included Peter Maurer, President of the International Committee of the Red Cross, Mark Lowcock, UN Under-Secretary-General for Humanitarian Affairs and Emergence Relief Coordinator.
The World Government Summit runs from February 11 to 13, and is under the patronage of H.H. Sheikj Mohammed bin Rashid al-Maktoum, Vice President and Prime Minister of the United Arab Emirates and the Ruler of Dubai. There are more than 4,000 participants.