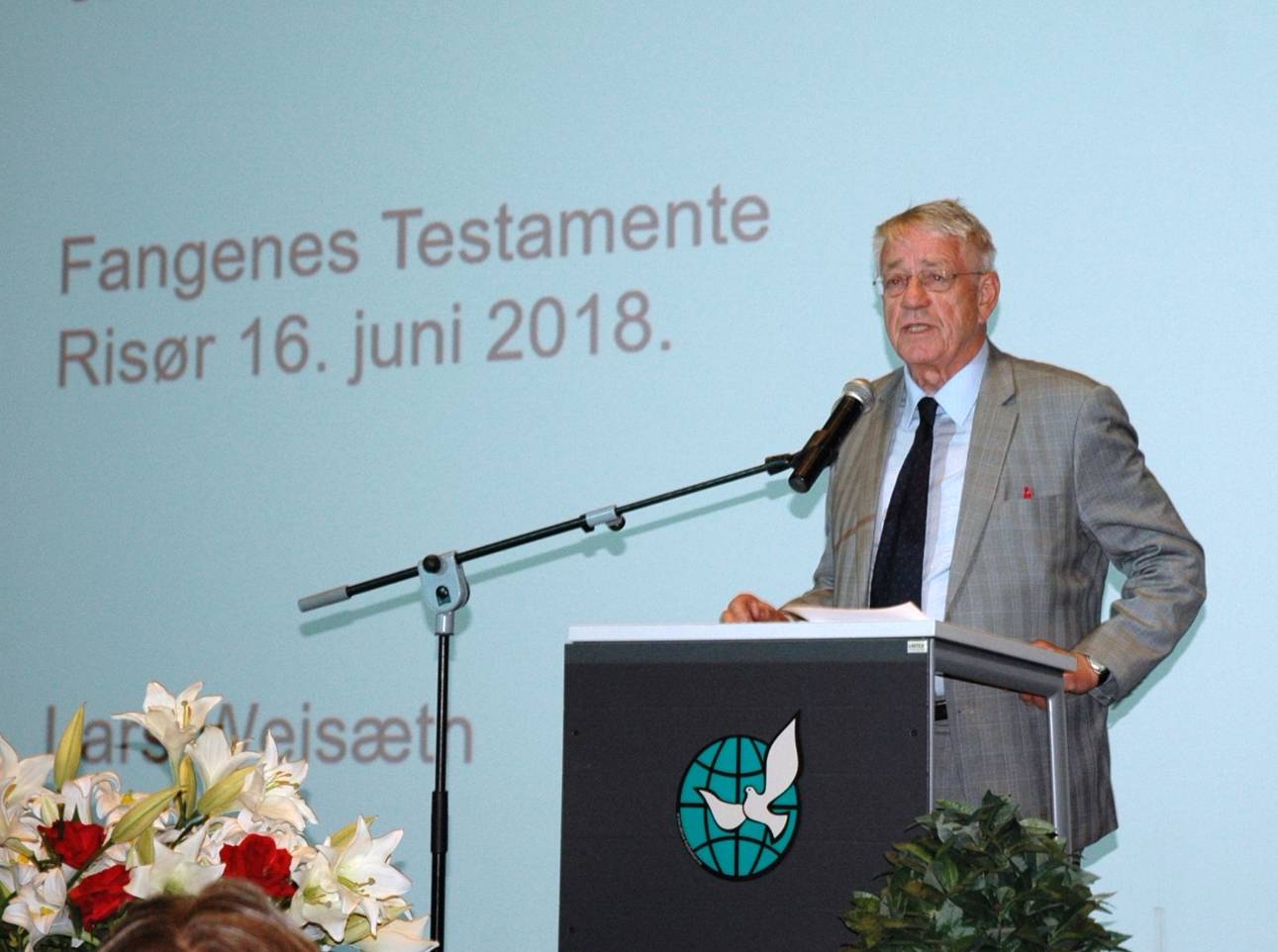 The 'Fangenes testamente' (The Prisoners' Testament) award was given to Professor Lars Weisæth during a ceremony in Risør 16 June.
Weisæth receives the award for his life-long achievements as a psychiatrist specializing in disaster psychiatry, military psychiatry and psycho trauma. Weisæth is one of the international pioneers in studying late effects of war trauma.
The "Fangenes testamente" ("The Prisoners' Testament") award is given to academics, speakers, and writers who utilize their knowledge to build bulwarks against evil and contribute to knowledge about peace for coming generations. It is an award instituted by former prisoners of Nazi concentration camps, who want to ensure that we utilize the knowledge and experiences generated from the horrific period of World War II, and from similar instances near and further away in history, to make sure that coming generations are taught how to avoid those evils, while never forgetting the reality of them.
PRIO has been involved in the awarding of this prize since 2002, and is now represented in the Prize Committee by Agnete Schjønsby (replacing Henrik Syse in 2016).