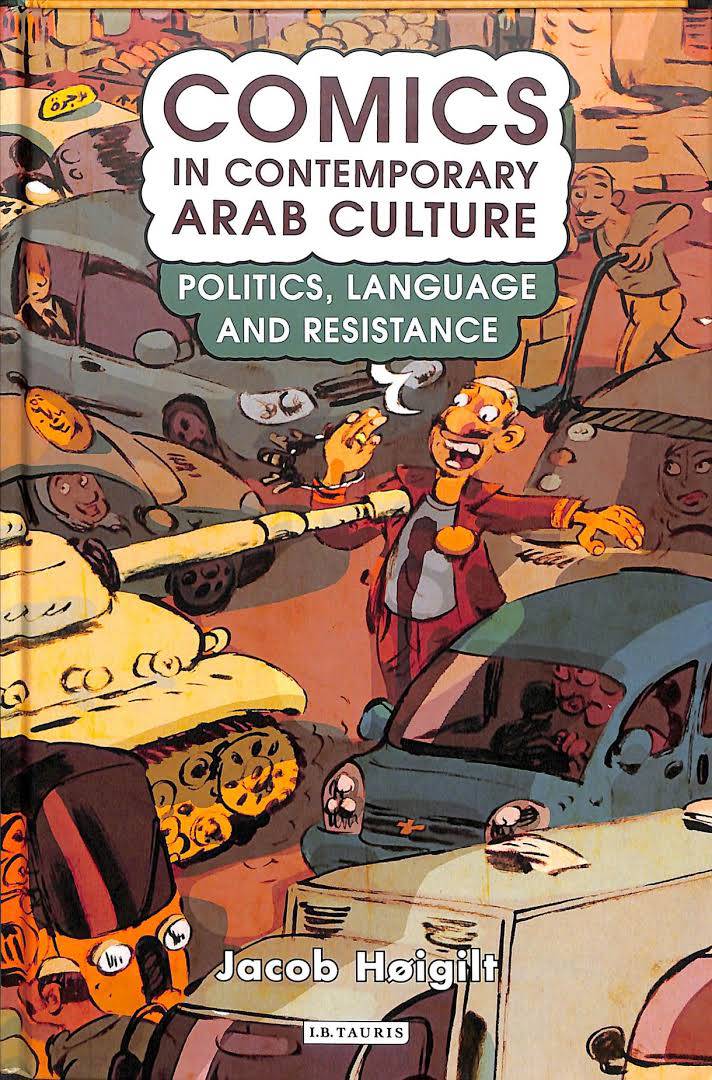 Former PRIO Research Professor Jacob Høigilt released a new book in January: Comics in Contemporary Arab Culture: Politics, Language and Resistance.
Høigilt writes about how the fascinating world of Arab comics help us gain deeper understanding of how ordinary people relate to some of the themes that regularly catch headlines in Western coverage of the Middle East. Arab comics for grown-ups provide us with sharp and humorous political commentary, while at the same time they express resistance to the authoritarian politics of the elite. Contemporary Arab comics are a counterforce in the Middle East and a valuable window onto popular politics in that region for outside observers.
Jacob Høigilt
        ![Jacob Høigilt](https://cdn.prio.org/cdn_image/Jacob%20H%C3%B8igilt.jpg?x=240&y=360&m=Scale)
        

Photo: Julie Lunde Lillesæter/PRIO
Høigilt is now an Associate Professor of Middle East Studies at the University of Oslo in the Department of Culture Studies and Oriental Languages.
He worked on the book while he was at PRIO. In a recent article on the UiO website, Høigilt describes how he stumbled across a shelf full of comics in Cairo, and began to think about how comics and politics had met during the Arab Spring.
A book launch will take place at PRIO Feb. 13. For more information and registration click here.