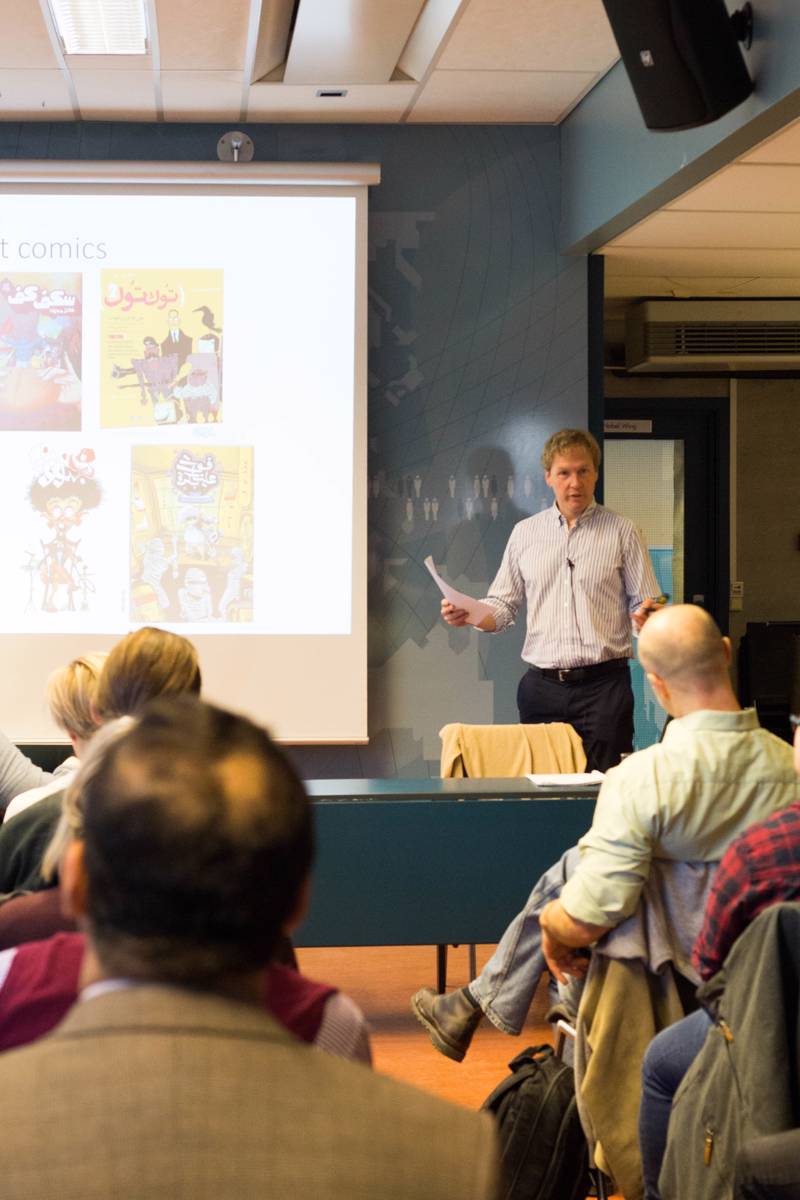 How does politics affect cultural production, and what can comics tell us about politics?
In this seminar, Jacob Høigilt presents his new book Comics in Contemporary Arab Culture: Politics, Language and Resistance. Focusing on the topics of authoritarianism, war, and gender politics, he shows how the fascinating world of Arab comics help us gain deeper understanding of how ordinary people relate to some of the themes that regularly catch headlines in Western coverage of the Middle East. Arab comics for grown-ups provide us with sharp and humorous political commentary, while at the same time they express resistance to the authoritarian politics of the elite. Contemporary Arab comics are a counterforce in the Middle East and a valuable window onto popular politics in that region for outside observers.
Expanding on this theme, Morten Harper, editor of tegneserieteori.no and numerous books on comics theory and history, comments on the political potential of comics in general. Reportage, memoir and documentary are vital trends of contemporary comics, inviting readings informed by theories of witnessing and memory. These comics – intertwining the personal and the political – often visualize incidents that would otherwise remain unseen.