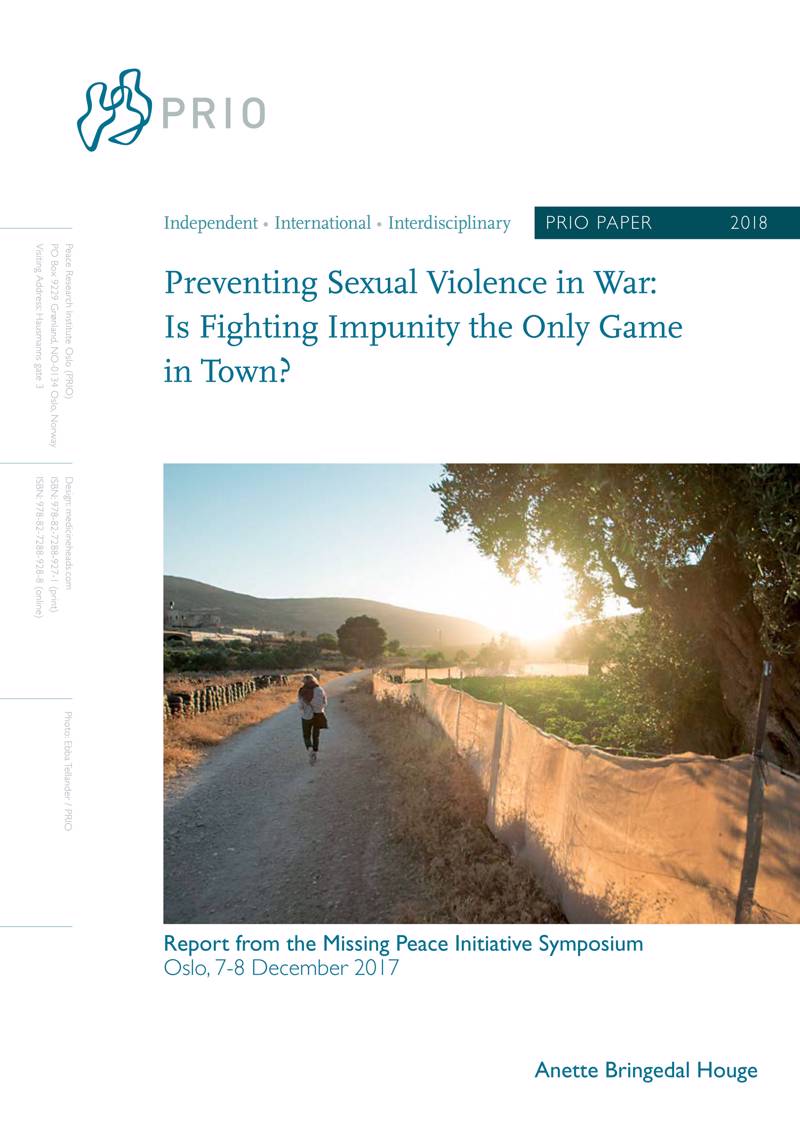 In December 2017, the PRIO GPS Centre organised the Missing Peace Symposium 2017 on the topic 'Preventing Sexual Violence in Conflict: Is Fighting Impunity the Only Game in Town?' This new PRIO Paper, authored by Anette Bringedal Houge, synthesises the perspectives from the symposium.
Read the PRIO Paper in full here.
The symposium is part of a larger collaborative effort called the Missing Peace Initiative, which is a joint project of PRIO, the United States Institute of Peace (USIP), the Human Rights Center at the University of California, Berkeley, and the Women In International Security (WIIS).