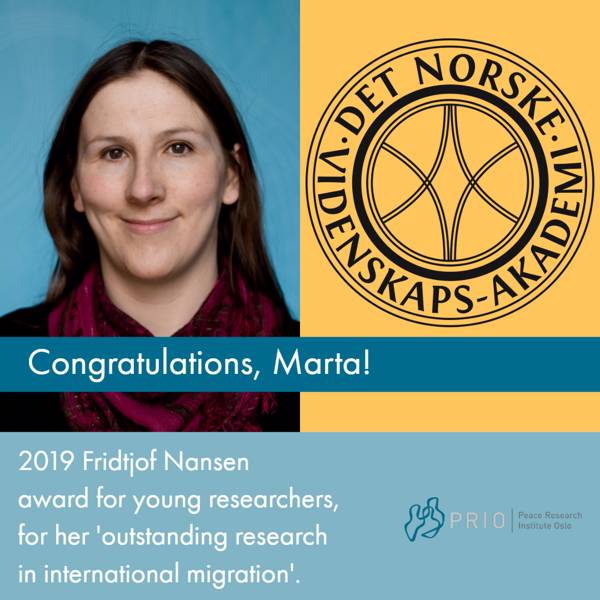 PRIO Research Professor Marta Bivand Erdal has received the prestigious Fridtjof Nansen award for young researchers. The prize is given out yearly by theNorwegian Academy of Science and Letters, and was granted to Erdal for her 'outstanding research in international migration.'
'This was unexpected, but exciting!' Erdal said after hearing the news. 'My research is about international migration, and implications of international migration for individuals and societies, which makes an award named after Fridtjof Nansen very special, considering his efforts after World War I and with the 'Nansen-passport' for stateless refugees.'
Erdal currently leads several projects at PRIO, including 'International Migration, Integration and Social Cohesion in Europe (IMISCOE)', 'Trust Across Borders: State institutions, families and child welfare services in Poland and Norway', and 'Governing and Experiencing Citizenship in Multicultural Scandinavia (GOVCIT)'.
'Given the tone in public debate on migration and migration-related diversity today, internationally as much as in Norway, I really appreciate the attention which with this is given to solid and reliable research on international migration, which there is a great deal of. This recognition, of course, is a motivation for my own continued work as a migration researcher,' Erdal said.
Congratulations, Marta Bivand Erdal!