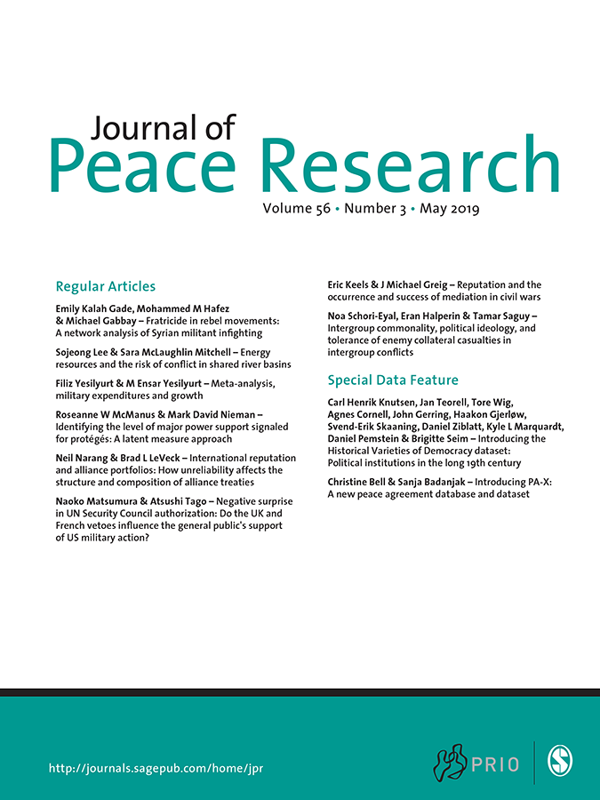 PRIO's Journal of Peace Research is in the top quartile of International Relations and Political Science citation ranking.
According to the latest Web of Science/Thomson Reuter's Journal Citation Reports, the Journal of Peace Research's (JPR) two-year Impact Factor, the most used metric of journal influence measuring the average number of citations to articles published in the last two volumes, increased from 2.419 last year to 2.518 in 2018. JPR is ranked 13th in the International Relations (out of 91) and 35th in the Political Science (out of 176) categories.
JPR also does well on the more stable five-year impact factor with an IF of 3.745. On this dimension, JPR is rated 5th in IR and 21st in Political Science journals.
In the past years JPR has published a high number of influential articles in the broad field of peace research, including Special Issues on Forecasting, Socialization and Violence, and New Findings from Conflict Archives.
Journal of Peace Research is edited at PRIO by Scott Gates, with Gudrun Østby, Kendra Dupuy, Marianne Dahl as deputy editors, and Bertrand Lescher-Nuland as the Managing Editor.