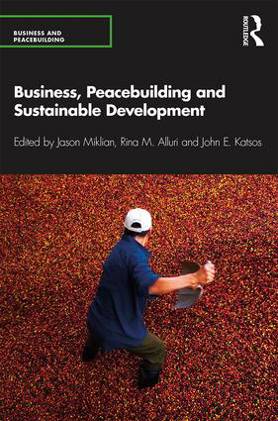 Can Businesses Play a Role in Peace and Sustainable Development? Today a new edited volume is launched, debating this question in order to provide an essential guide for students, researchers, policy-makers and practitioners on the role of business in peace.
PRIO's Jason Miklian has edited this book, alongside Rina M. Alluri and John Elias Katsos.
Read Miklian's blog post on the subject to learn more about the content of the book.