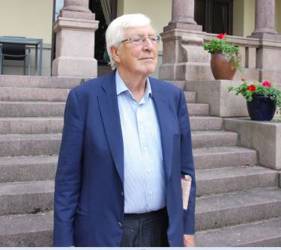 The Prize is the Academy's bi-annual Prize for Outstanding Research in the Humanities and Social Sciences. This year, the prize has been awarded to Jon Elster.
Jon Elster was at PRIO 2003-2012, heading the working group Microfoundations of Civil War. This was a part of PRIO's Centre of Excellence; the Centre for the Study of Civil War. In 2010, Elster gave the first PRIO Annual Peace Address: Justice, Truth, Peace.
PRIO congratulates Jon Elster with this prestigous prize!